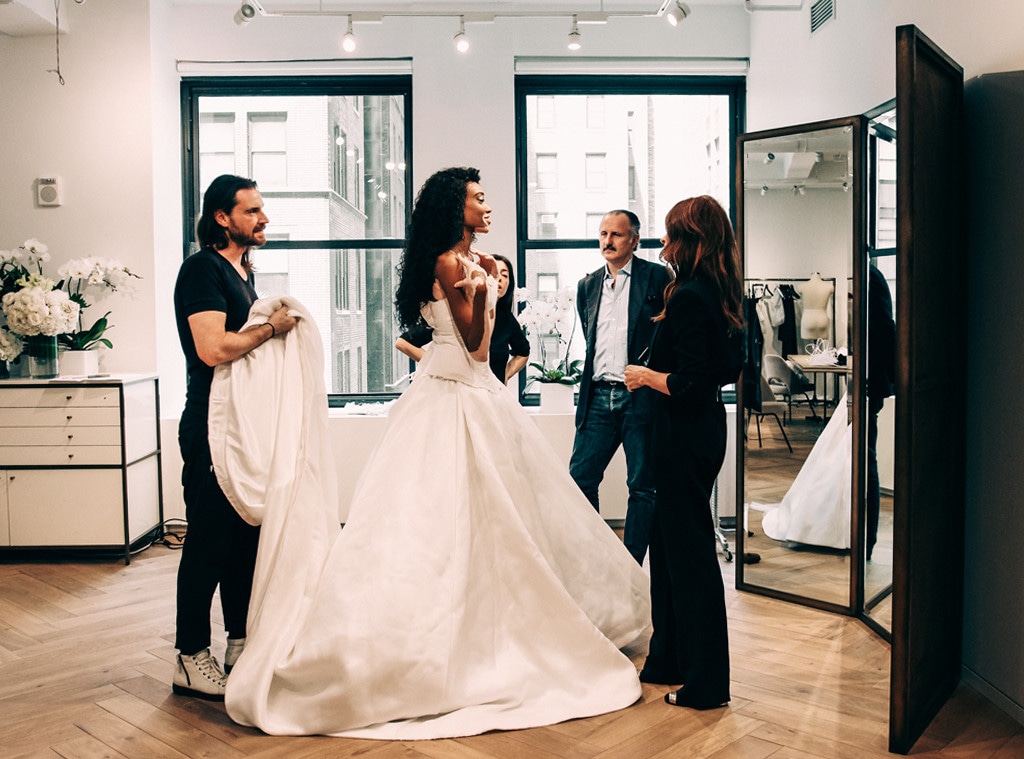 Gabriel Perez Silva
The stars have come. The carpet has wrapped. All that remains of the 2018 Met Gala is fun. 
For first-time Met Gala-goers, it can be a whirlwind. Luckily, Canadian model Winnie Harlow has captured every step of the journey exclusively for E! News. She shared everything from the pre-ball fitting with Tommy Hilfiger, to her glam session, to the star-studded carpet. Her favorite part? The fashion, of course. 
"I think the most exciting part of the Met Gala are the looks. The Met is the place where you can really dress so extravagantly and have as much fun as you want with fashion," the model told E! News. "Incorporating Anna [Wintour]'s theme into the look while adding my own touch was a fun challenge, and it's interesting to see how everyone incorporates the theme into their look every year."
Here's what the prestigious Met Gala looked like, through the lens of the former America's Next Top Model contestant.