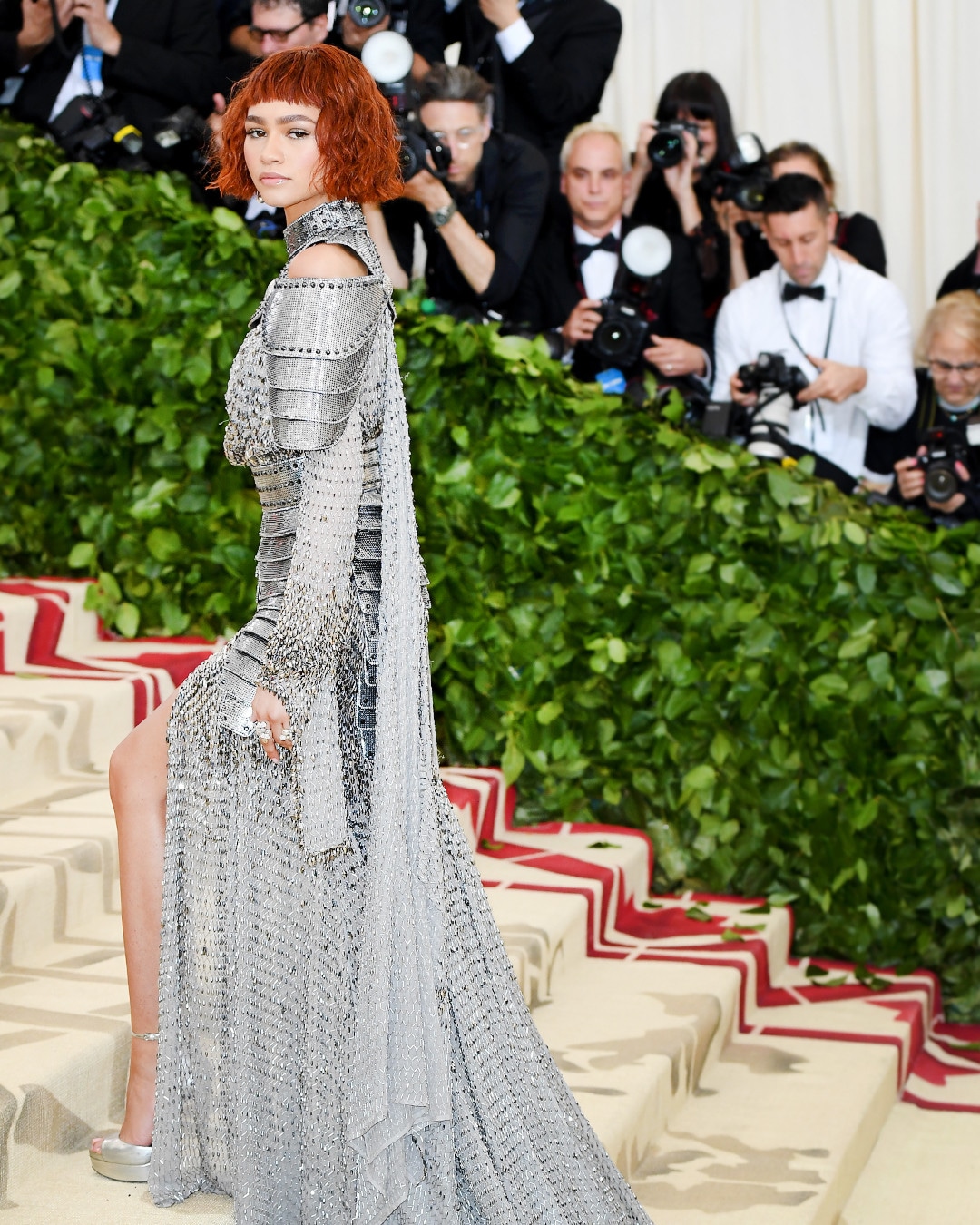 Karwai Tang/Karwai Tang/Getty Images
Pretty isn't enough for Zendaya. Powerful is a much better bet.
In honor of the Met Gala, The Greatest Showman actress wore a custom Versace gown inspired by French heroine and Roman Catholic saint, Joan of Arc, courtesy of her longtime stylist Law Roach.
"When I knew the theme and Versace, we started the conversation, there were a lot of sketches from Versace and I started thinking about strong women who had a connection to religion," he told WWD. "I dreamt of Joan of Arc one night and called Versace and was like, 'What if we did something to reference Joan of Arc?' They came back with really, really great sketches."
The result is a sensational chainmail gown that uses every texture from the armor from the days of the woman warrior. It starts with an armor-like collar, which holds on to panels that cover her arms, leaving a cold-shoulder cutout. The top and sleeves are made of chainmail, which has a lot more movement than the collar and drapes over her bust. The chainmail actually goes to the end of the dress, but Law added a metal, belted skirt to add an element to the epic look.
To accessorize, the stylist added rings and earrings from the Tiffany & Co. Paper Flowers collection and platform metallic heels.
Overall, the star was suited for success on the red carpet.