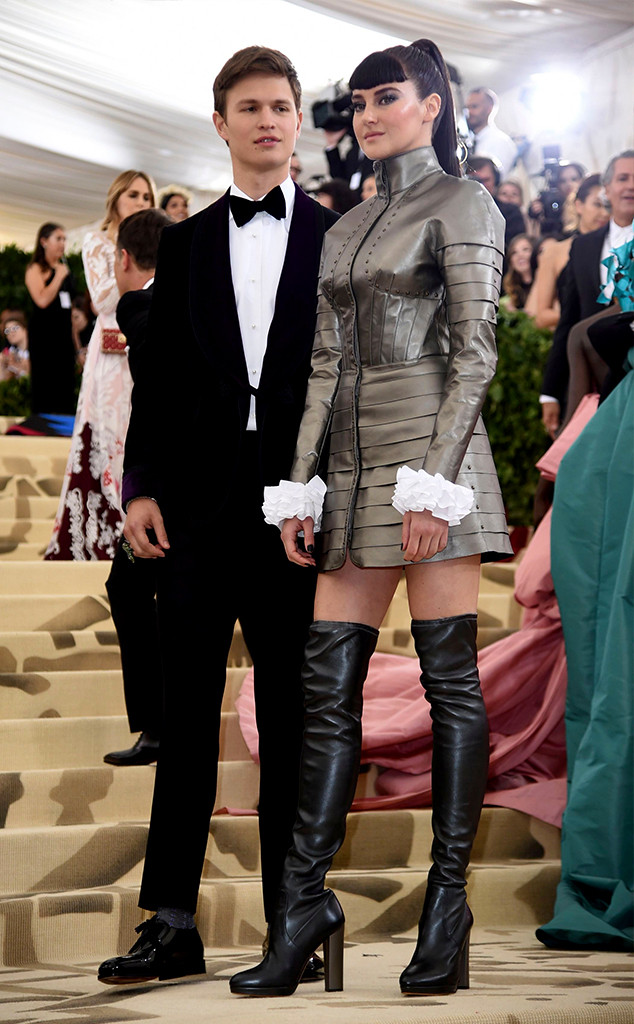 Evan Agostini/Invision/AP/REX/Shutterstock
Who needs Divergent TV movie when you can basically have it on the red carpet at the Met Gala?!
A futuristic-looking Shailene Woodley and a classically dressedAnsel Elgort took the red carpet at the 2018 Met Gala, which was themed Heavenly Bodies: Fashion and the Catholic Imagination, on Monday night and fans were quick to get excited about the reunion of the former Divergent series stars (and yes also The Fault in Our Eyes co-stars too).
Quick to get excited—but then possibly sad that the fourth chapter of the beloved tale never got made into the TV movie that was once promised? You betcha.
Readers may recall that the film adaptation of the fourth book in Veronica Roth's YA series, The Divergent Series: Ascendant, never actually happened due to the poor performance of the third installment, Allegiant.
There was talk of a The Divergent Series: Ascendant movie, then a TV movie, then nothing and then in August 2017 Starz said it would be tackling the fourth installment as a TV movie but never said if the actors would be reprising their roles. There's been nothing in the news about the movie or the casting for months.
The decision to indefinitely put the series on hold left many feeling out of sorts and maybe even a tad bit broken-hearted.