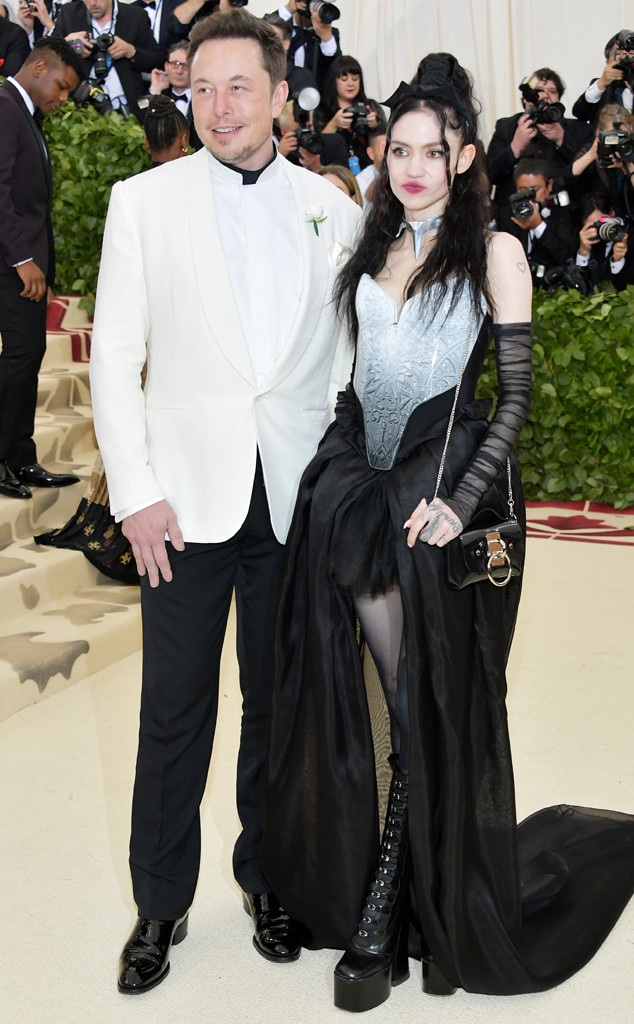 Neilson Barnard/Getty Images
Elon Musk and Grimes seem to be making a statement at the 2018 Met Gala.
The 46-year-old Tesla co-founder and the 30-year-old musician walked the red carpet together at fashion's biggest event of the year on Monday in New York City. This sighting of the duo comes shortly after Page Six reported that they are "quietly dating."
The site reports that the couple met around a month ago, and they have Twitter and a shared sense of humor to thank for their new romance.
"Elon was researching the idea of joking about Rococo Basilisk, and when he saw Grimes had already joked about it, he reached out to her," an insider told Page Six. "Grimes said this was the first time in three years that anyone understood the joke. They were both poking fun at AI."
Evan Agostini/Invision/AP
This is the couple's first public appearance together, and Musk's ex Amber Heard also happens to be in attendance at the fashion event.
Heard and Musk went public with their romance in early 2017, but split in August. The duo sparked reconciliation rumors over the following months, even vacationing together in Chile, but a source told E! News in December, "They are not dating."
Watch E! Live From the Red Carpet: The 2018 Met Gala special Monday, May 7 starting at 6:30 p.m. ET/PT! For complete coverage of the 2018 Met Gala, watch E! News Tuesday, May 8 at 7 and 11 p.m.!