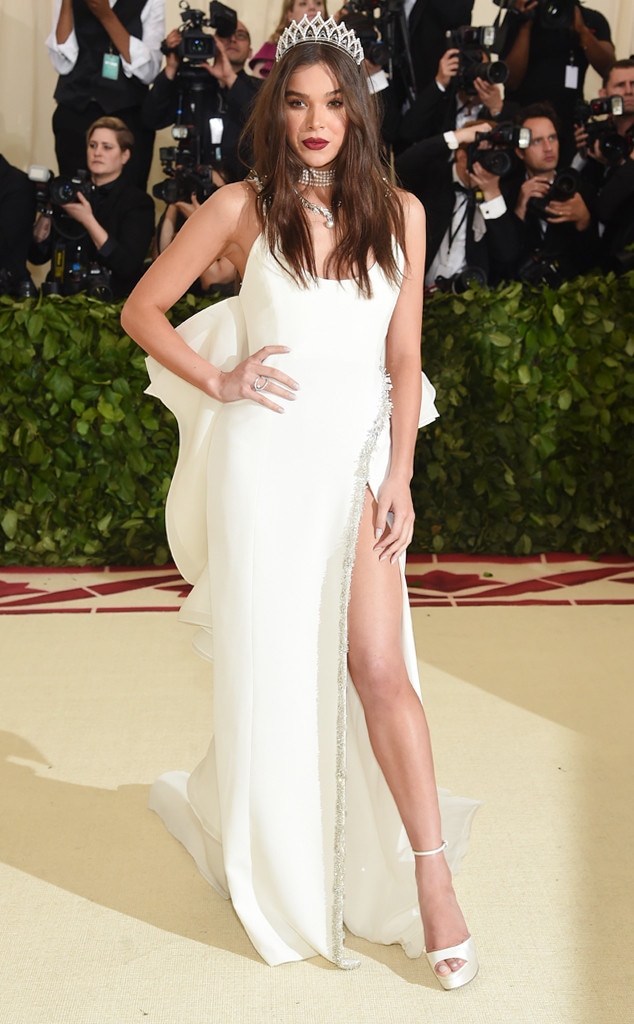 Jamie McCarthy/Getty Images
Consider Hailee Steinfeld Met Gala perfect.
As the red carpet opened up tonight for the annual event at the Metropolitan Museum of Art, the Hollywood actress and pop singer proved she was a pro while making her—wait for it—eighth appearance.
Oh, and did we mention she's only 21 years old?
"It's the first Monday in May," Hailee shared on Instagram Stories before attending the star-studded event. "Tonight marks my eighth year in a row at the Met Gala."
She later posted a collage of all her red carpet looks from the event including dresses from Vera Wang, Michael Kors, Prada, Stella McCartney and other designers.
Watch:
2018 Met Gala Theme Preview
As for tonight's look, Hailee has the honor of wearing a white Prabal Gurung gown with plenty of Tasaki jewelry including a tiara fit for a princess. She completed her look with white heels.
"Started at 14, now I'm here. #MetBall," the singer shared on Instagram while giving a sneak peek at her look.
Dare we say this look is acca-awesome.