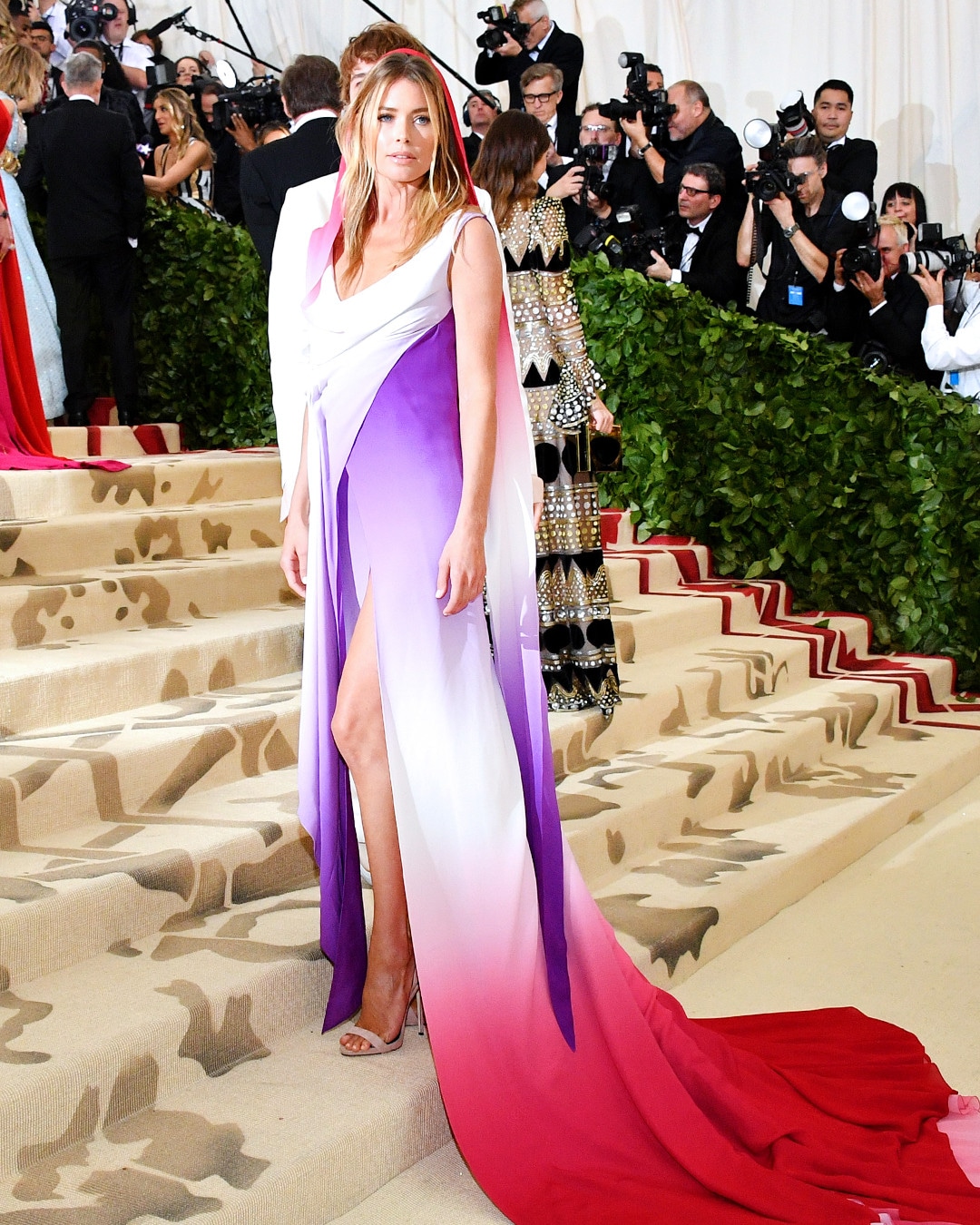 Dia Dipasupil/WireImage
On the Met Gala red carpet, which celebrates creativity, design and fashion, celebrities are expected to wow.
However, in order to make an impact that has the world talking when the event is over (Think: Rihanna's yellow Guo Pei robe from 2015), celebrities have to take a major risk. You have to wear something that no one has seen before. 
With hours spent in fittings, the pressure is on the star, their stylist and the designer (chosen by Anna Wintour) to pick a museum exhibit-worthy gown that hugs the celeb's curves in all of the right ways, sparks conversation and aligns to the "Heavenly Bodies: Fashion and the Catholic Imagination" theme. If an A-lister really does it right, it's a process that requires a lot of preparation.
Why? Making a valid effort to live up to the expectations of Vogue's Editor-in-Chief is what's important tonight. Even if a celebrity misses the bar, it's more appreciated than understated garments worn in fear of public ridicule. Bolder is better.
This evening, there were more than a few celebrities that took a major risk on the red carpet. Now, it's up to you to decide whether you love it or you hate it. Do these stars get a high-five or sent home with an "A" for effort?
Check out the riskiest looks of the night above!