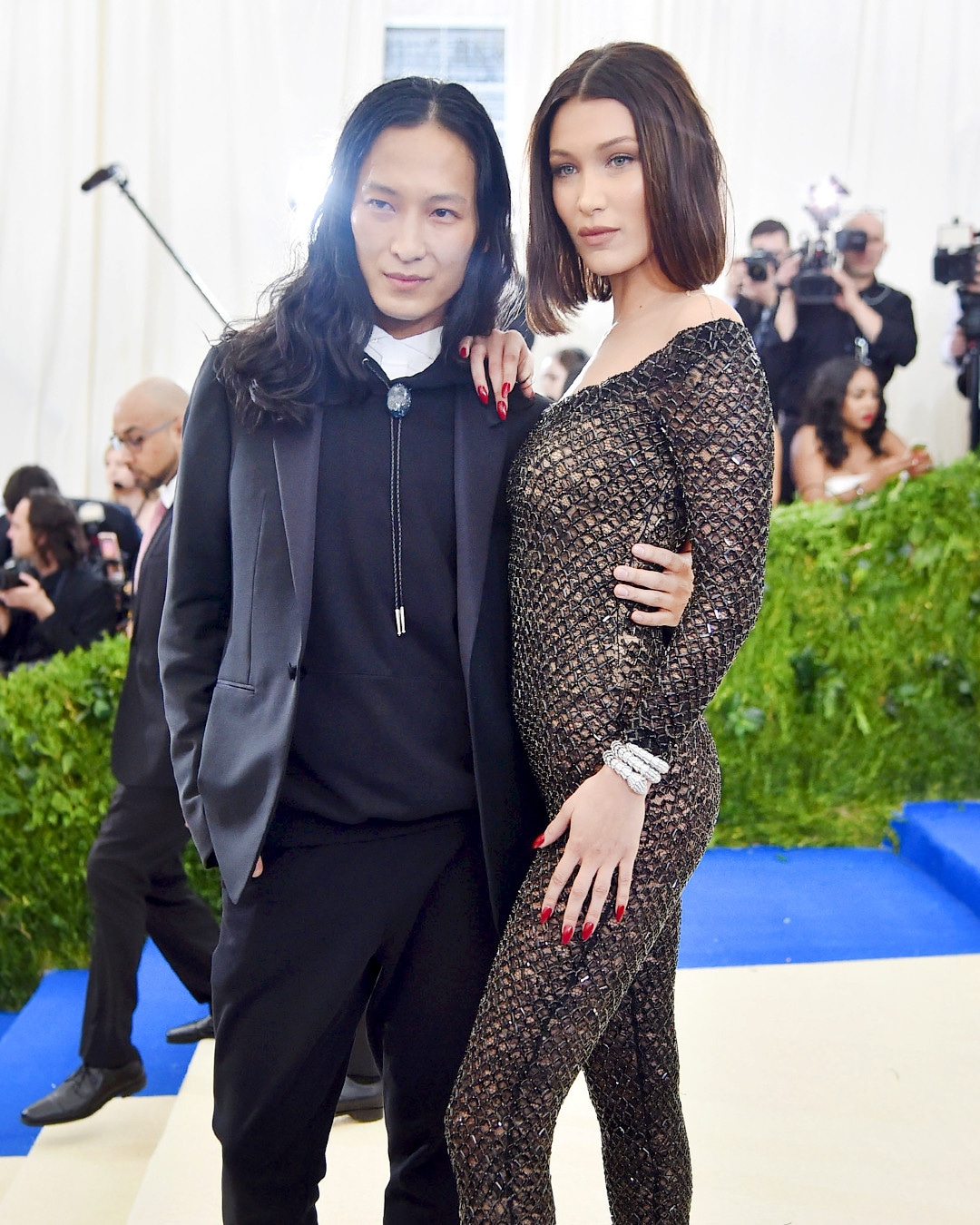 Theo Wargo/Getty Images
Met Gala frenzy has ensued...but are you feeling a little out of the loop?
Don't fret, friend. The biggest night in fashion can feel a little too insular for even the most style savvy among us. If all the red carpet throwbacks Bella Hadid and Rihanna are posting are making you feel a little confused, we tapped E! News style correspondent and Marie Claire editor-at-large Zanna Roberts Rassi to break down what this night is all about. Ahead of the big event, here are 10 little gems that'll make you look like a fashion insider...even if you're not. 
It's Business: The Met Gala is the fanciest business meeting you've never been to. The seating chart at the Met is more selective than a high school cafeteria, especially when you consider that Anna Wintour does it all herself. Most tables belong to major fashion houses like Chanel, Burberry and Versace. Celebs are then invited by these houses as their guests, wearing their exclusive designs to showcase their couture works of art that take on the theme. Major fashion and beauty deals have begun at The Met Gala.
$50-$30,000!? That's Inflation: In order to raise megabucks, you gotta pay megabucks! The standard issue price for a Met Gala ticket is a cool $30,000. Compare that to 1948 when the first Met Gala tickets sold for $50 bucks a pop. Last year's Gala raised $13 million dollars for the Met, making this event the single biggest fundraiser for the museum year after year. The price for an entire table is over a quarter million, as most tables are bought out by brands who then invite their celebrity guests. Even so, there's still a waiting list to get in, and all attendees must be personally approved by Anna.
On Your Marks...: On the day of the Met Gala, the iconic Mark Hotel converts into a massive celebrity salon as many of the biggest names choose to get their glam on here. Bonus points for those who score the penthouse suite with a private terrace overlooking Central Park, which goes for $75,000 a night and has five bedrooms, six bathrooms, four fireplaces and a dining room that seats 26. The Mark has housed the glam squads of Kendall Jenner, Kate Hudson and Jennifer Lopez in years past; while, the nearby Carlyle Hotel has played host to Rihanna, Lady Gaga and Gigi. The wait for the elevators is notorious...making a few guests late for their red carpet arrival time!
THE celebrity stylist: The Met Gala brings Anna Wintour into a new role: that of stylist to the masses. It often takes months and several offers before a designer and a celebrity are matched, as agents dance around contracts and financial agreements. A designer has to consider every person sitting at his or her table—no two outfits can look a like. And, as always, every little detail has to get Anna Wintour's seal of approval.
Tracking Guests?!: Fashion GPS is a real thing! From the red carpet to the dinner there are many steps in between...so many that Vogue has a fashion GPS system to track guests and their arrivals, from carpet to exhibition to dinner.
There's Something in Your Teeth: You will never here! Anna Wintour is the ultimate host. Don't believe me? Consider the fact that bruschetta and parsley are banned from the Met Gala. Anna banished these two items off the menu in fear of crumbs landing on a dress and parsley getting stuck in someone's teeth. Regardless, rumor has it that the painstakingly perfect canapés are hardly touched!
Meet You in the Bathroom: If you're looking for the VIP section, your best bet is to check the bathroom. A number of Met starlets have been caught smoking in the bathroom in years past, which has ruffled some very big feathers. Guests congregate there to meet their friends they are not sat with at dinner. Which leads us to....
Rouge Traditions: If you're headed to the Met Gala, leave your selfie stick at home! Anna Wintour is notoriously against selfies and claims that she's never taken one! Last year Kylie Jenner broke the rule by posting an epic mirror selfie including Frank Ocean, Kim Kardashian, A$AP Rocky, P. Diddy, Paris Jackson, Lily Aldridge and sis Kendall that went viral. This undoubtedly becoming one of the Met's rouge traditions.
Celebrity Dash: Now the party doesn't end when the museum doors lock. Everyone knows that after the party there's an after-party. Celebs make a mad dash for the stairs and change into friendlier looks to head downtown to the Standard Hotel. Remember the Solange elevator incident? Last year Katy Perry co-hosted the annual party that brought out big names like J.Lo, Kate Hudson, Dakota Johnson and others. It wasn't until 2 a.m. that the real party got started with Rihanna setting off her own bash at 1OAK.
Watch:
2018 Met Gala Theme Preview
Heavenly Bodies: This year's theme is "Heavenly Bodies: Fashion and the Catholic Imagination." If you're expecting Catholic school uniforms, think again. This year's theme is all about the influences of religious art on high fashion. Designers have a full year to plan and prepare for the Met Gala's theme, but as the saying goes, "Man plans and God laughs."
And just like that, you're a fashion pro.