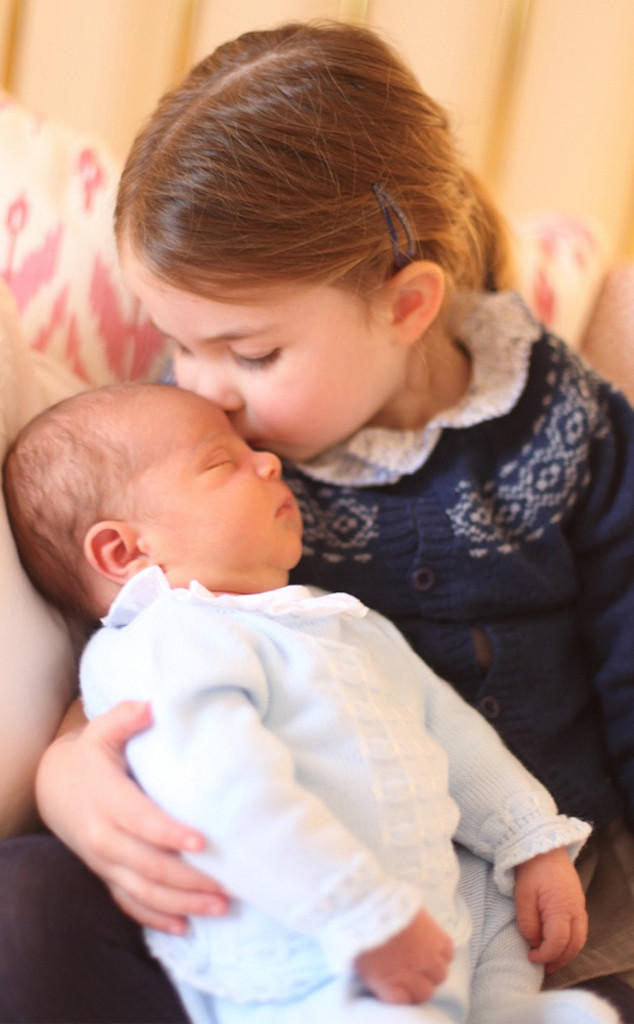 The Duchess of Cambridge at Kensington Palace
Duchess of Cambridge Kate Middleton's flair for fashionable repeating doesn't only apply to herself.
Known for her frequent outfit recycling, the royal seems to have passed that trait on to her little ones—or is at least teaching them how it's done. Over the weekend, the new mom of three and her famous husband Prince William released a new image taken by Middleton of their middle child, Princess Charlotte, holding their newborn son, Prince Louis, and planting a kiss on his forehead.
While the image was undoubtedly sweet, some fans may have also noticed something familiar in the shot—Princess Charlotte's sweater.
Thanks to a portrait taken by famed photographer Annie Leibovitz of Queen Elizabeth II with some of her grandchildren and great-grandchildren at the time of her 90th birthday, we know Prince Georgefirst sported the navy sweater, purportedly from Spanish brand Fina Ejerique, in 2016.