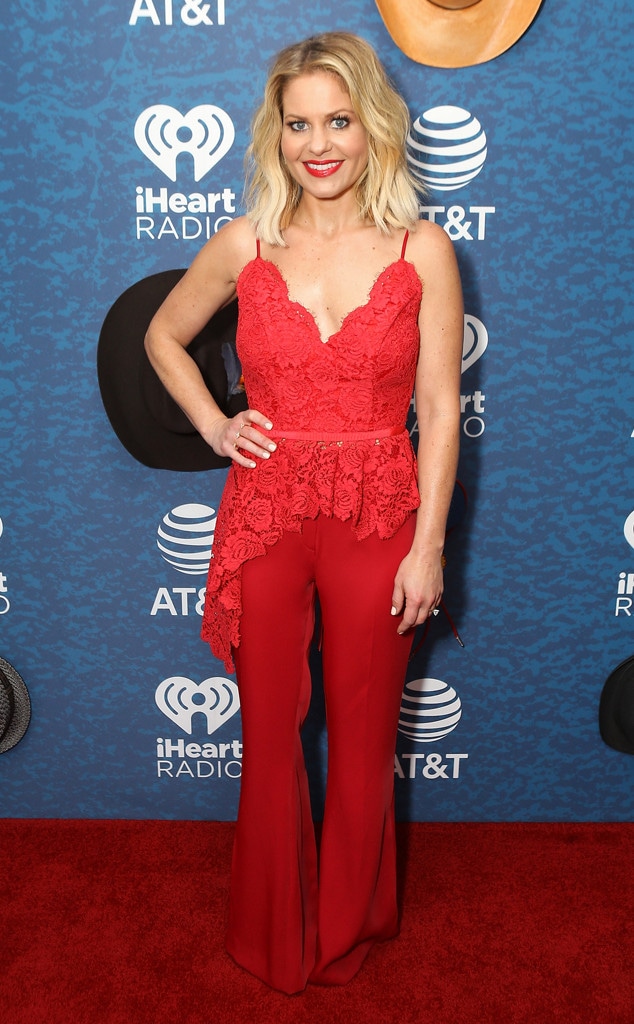 Michael Tran/Getty Images
Giddyup!
Candace Cameron Bure got in the cowboy way and headed over to Austin, Texas to co-host the iHeartCountry Festival by AT&T in Austin and E! News has a behind-the-scenes look at the 42-year-old actress' fun-filled night (and her many costume changes!) at the fest that features the biggest stars on the country scene, including Luke Bryan, Keith Urban and Maren Morris.
Candace tells E! News, "I'm so happy to have hosted the iHeartCountry Festival. I was a fan before, now I'm a super fan!"
 The iHeartCountry Festival, which is put on by iHeartRadio, celebrates all things country at the Frank Erwin Center in Austin.
The adorable mom of three, who just came out with the book Kind is the New Classy, added, "One of my biggest takeaways from the evening was that everyone (artists, crew, everyone) was super nice and really kind. Everyone was so personable, the artists talked and hung out. I haven't seen that at other festivals or award shows."
 During the fun-filled night, the star made more than a few style switches, many of them quite eye-popping. 
 "When I was thinking of my outfits for the show, it was important to me that I embraced the vibrant energy of country music—letting it reflect in fun, bright colors in different fabrications, textures and patterns.
 The former child star, whose styling was done by Erin MacDonald, added, "I also wanted to make sure everything was easy to move in because I love to dance - and I DID!"
Get a glimpse at Candace's night from backstage to onstage in our gallery below. Plus check out some exclusive behind-the-scenes pics. 
Watch Daily Pop weekdays at 12:30 p.m., only on E!