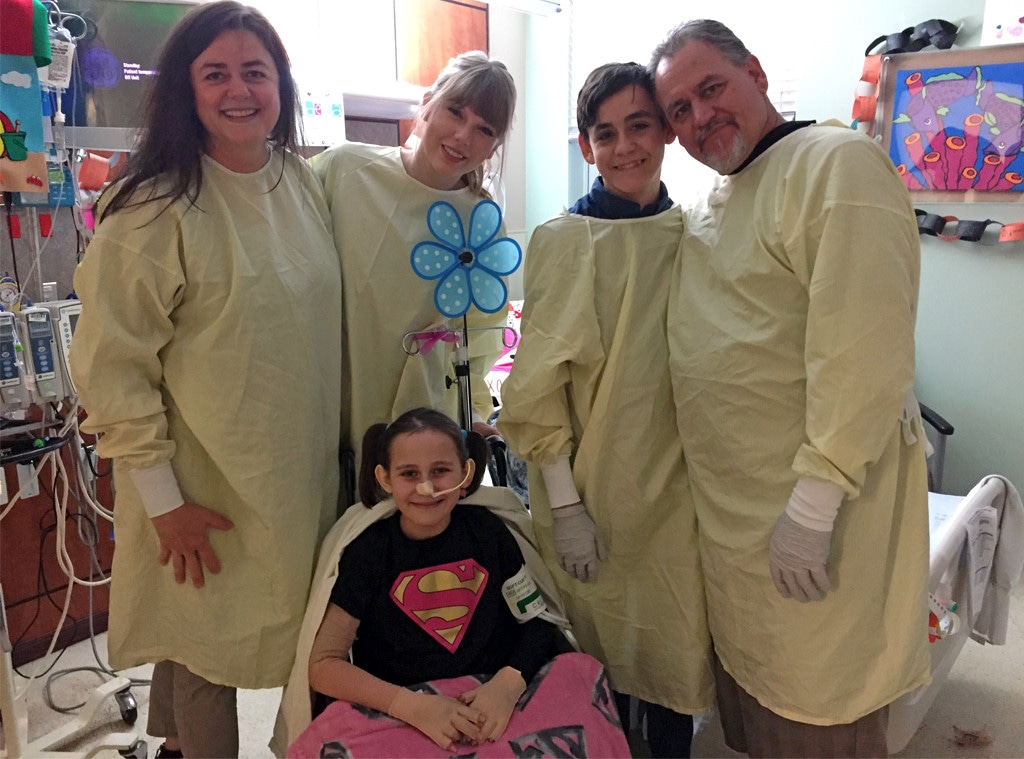 Courtesy McCune family
Taylor Swift paid a visit to one very special young fan in the hospital on Saturday. The popstar stopped by the Arizona Burn Center in Phoenix to see superfan Isabella McCune, who is no longer able to go to see the singer kick off her Reputation tour on May 8 after getting burned in a terrible accident in March.
According to AZ Central, the 8-year-old recorded a video to Taylor earlier in the week, telling her she'd hoped to go to this Tuesday's concert in Glendale, AZ., but that she could no longer because she was unable to leave the hospital due to her injuries.
In the video, the outlet states that Isabella, who has credited Taylor's music with helping her through her ordeal, asked for the chart-topping singer to stop by the hospital.
"I heard you were here, and I wanted to visit you but maybe you can come and visit me. So maybe that can happen," Isabella said in the video, reports the outlet.
And amazingly enough, that's just what she did!
Just days after the plea was made, Tay turned up at the hospital clad in a yellow hospital gown and surprised her fan. The "Look What You Made Me Do" singer took photos with Isabella, her parents and brother Zachary. The "End Game" singer also posed with hospital staff during the good-hearted visit.
The outlet also reports that Taylor told the 8-year-old that once she was well, she'd be able to visit the tour any time she wanted to.
Swift's highly anticipated Reputation tour starts on May 8 and will continue on through November.
The global sensation recently announced that she'll be playing 10 songs from previous albums on the upcoming tour. Swift said during a social media announcement that she's "excited about playing stuff from Reputation," but that she's also "excited about playing stuff from previous albums too." 
Camila Cabello and Charli XCX will be joining Swift on tour as her opening acts.