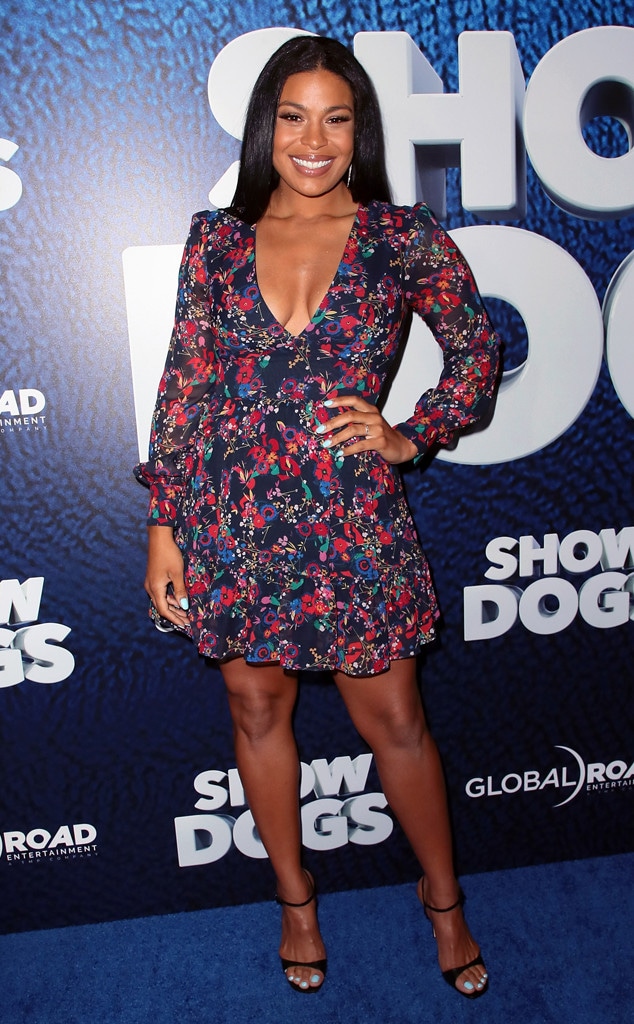 David Livingston/Getty Images
We don't know how she does it!
Just hours after letting the world know she'd given birth to her first child, DJ, Jordin Sparks hit the red carpet. That's right! This new mom was strutting her stuff at a movie premiere just three days after giving birth to her son with husband Dana Isaiah.
On Saturday, the American Idol alum attended premiere of her upcoming movie Show Dogs at the TCL Chinese Theater in Hollywood. For her first post-baby event, the 28-year-old singer donned a floral Saloni dress, Schutz shoes, and Melinda Maria jewelry.
Earlier in the day on Saturday, Sparks' rep confirmed to E! News that the star had given birth to her first child, Dana Isaiah Thomas Jr.
The baby boy was born May 2 at 9:04 p.m. PT at the Natural Birth Center & Women's Wellness in L.A. DJ weighed 8 lbs. 4.5 oz. and measured 21.5 inches, People reports.
Sparks describes the birthing process as "miraculously beautiful," saying, "Dana caught him with my midwife, Simona, and when he handed him to me, I was absolutely overwhelmed with joy. He was and is everything we imagined." Days after becoming a mother, Sparks told People, "I'm feeling pretty good! I am so grateful for my husband and amazing team at the Natural Birthing Center. I don't think I would be feeling this great without them!" Sparks adds she "already" loves nurturing her son, gushing, "The joy, laughter, scrapes and bruises…I can't wait for it all!"
Just four days ago, Jordin posted a sweet photo of her and her hubby in what would be their final hours of just the two of them.
The about-to-pop mama wrote on Instagram, "Working on finishing Lil Man's room! We tested out the glider & I think it's safe to say it's feeding-nap-time-rocking approved."
Looks like Jordin, Dana and DJ have had quite the whirlwind week!
In November, the twosome announced a double-whammy of news—that they had secretly tied the knot on July 16 and that they were also expecting their first child together in the spring of 2018.
Show Dogs, which also stars Will Arnett and Natasha Lyonne, is due out in theaters on May 18.