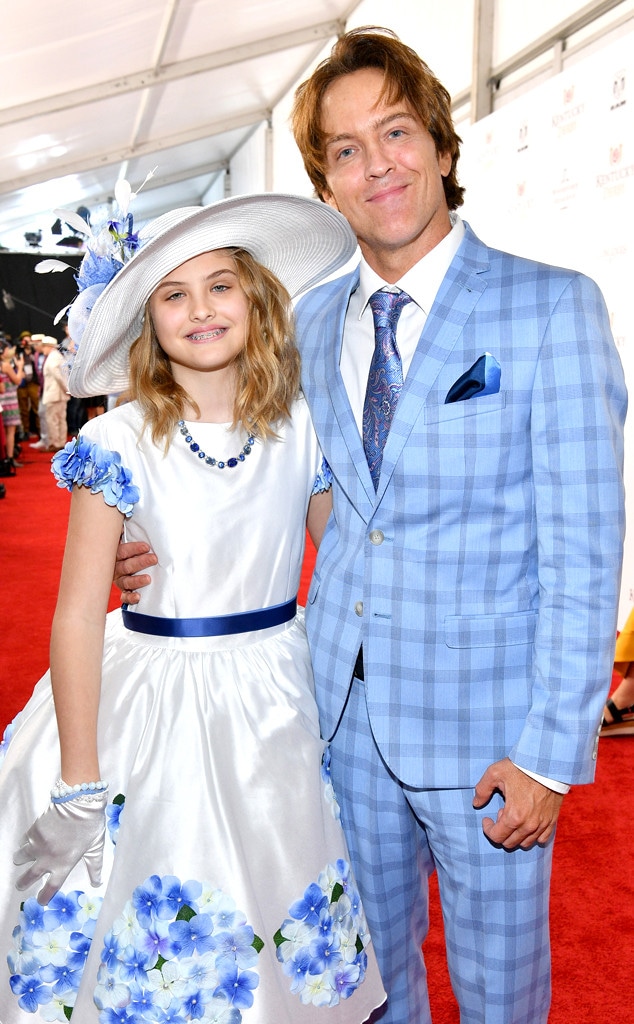 Dia Dipasupil/Getty Images for Chruchill Downs
For Dannielynn Birkhead, the Kentucky Derby is the biggest event of the year.
Since 2010, Larry Birkhead and the late Anna Nicole Smith's daughter has walked the red carpet at the annual race (airing live on NBC and the NBC Sports app). While the tween is too young to enjoy a mint julep—she's only 11, after all—she still knows how to have a good time. Larry tweeted a picture with his little girl Saturday. "Celebrating the @kentuckyderby with Dannielynn. Thanks @itsnickgraham for my cool suit! Dannielynn's awesome southern belle dress by Lesy boutique," he said. "Rain won't spoil our awesome Derby day! #halfwaycooldad."
Three days ago, he tweeted about the amount of effort it takes to help Dannielynn get ready for the event. "Overwhelmed single dad here trying to pick out nail polish for Dannielynn's @KentuckyDerby and Barnstable-Brown Gala outfit," he joked. "#singledadmultipleproblems."
Look back at Dannielynn's past Kentucky Derby looks:
(E!, NBC and NBC Sports are all members of the NBCUniversal family.