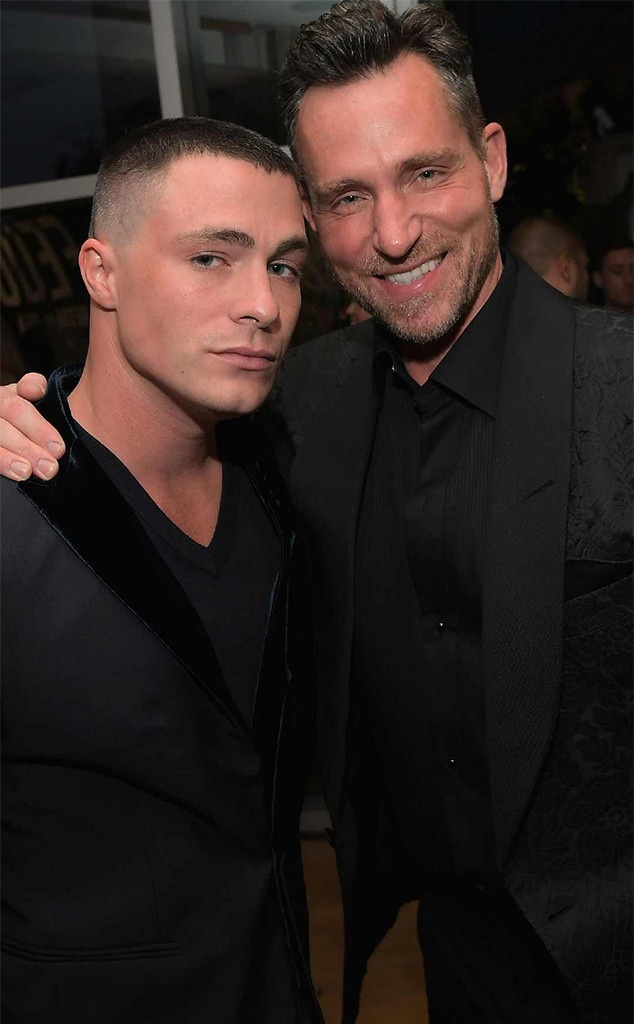 Charley Gallay/Getty Images for Vanity Fair
One day after split speculations have surfaced, Colton Haynes is addressing rumors that his husband of six months, floral designer Jeff Leatham, cheated.
On Saturday, the Arrow star took to Twitter and made it clear: "Jeff would never cheat. He's an amazing man. Please stop being mean to him. The song I wrote was about a past relationship."
The comment does not however address the rumors of the breakup, which have been swirling ever since fans noticed that the duo seemingly unfollowed each other on Instagram and Haynes deleted pictures with his husband on the social media platform.
Additionally, earlier in the week the actor dropped his first "demo" called "Man It Sucks," which discuss relationship problems.
In the tune, Colton sings, "Man it sucks / and I don't like / when you're staying out all / night / and never answer your phone / I follow you around the world / just to feel left alone."
But Colton's tweets slam any suspicion that the lyrics are about the Four Seasons floral designer. 
The duo tied the knot at a lavish wedding just over six months ago in Palm Springs, Calif.
Yesterday, E! News reported that a source said their relationship went south some time ago. "Through their relationship," our insider says Jeff "pulled Colton away from his friends and Colton really started to lose himself."
The source also said that the recent death of Colton's mother in March "really changed things." The source explains, "He realized how isolated he'd been from his friends in the time he needed them most. Their relationship was never as perfect or romantic as they had publicly portrayed."
Meanwhile, Leatham's Instagram page still includes a post about their wedding day. "The fact that I get to marry this man who is beautiful inside and out at the end of the month—makes me the luckiest man on earth—he is an inspiration to me and so many others—and I am so blessed  to spend my life as his husband so very soon," he captioned a series of photos with Haynes.
A month after they made their relationship Insta official, Leatham proposed to Haynes in Los Cabos, Mexico in March 2017 with the aid of some famous friends such as Melanie Griffith, Serena Williams and Cher, who all spoke to them via a pre-taped video message.
In May, Haynes proposed back to Leatham. He shared a selfie of the two wearing while embracing by a pool and a video as well. The video has since been removed.
Guests at the wedding included Modern Family star Sofia Vergara, Joe Manganiello, Jesse Tyler Ferguson, Justin Mikita and Billie Lourd.
While Colton addressed the cheating rumors, Jeff has yet to comment publicly on their relationship status.