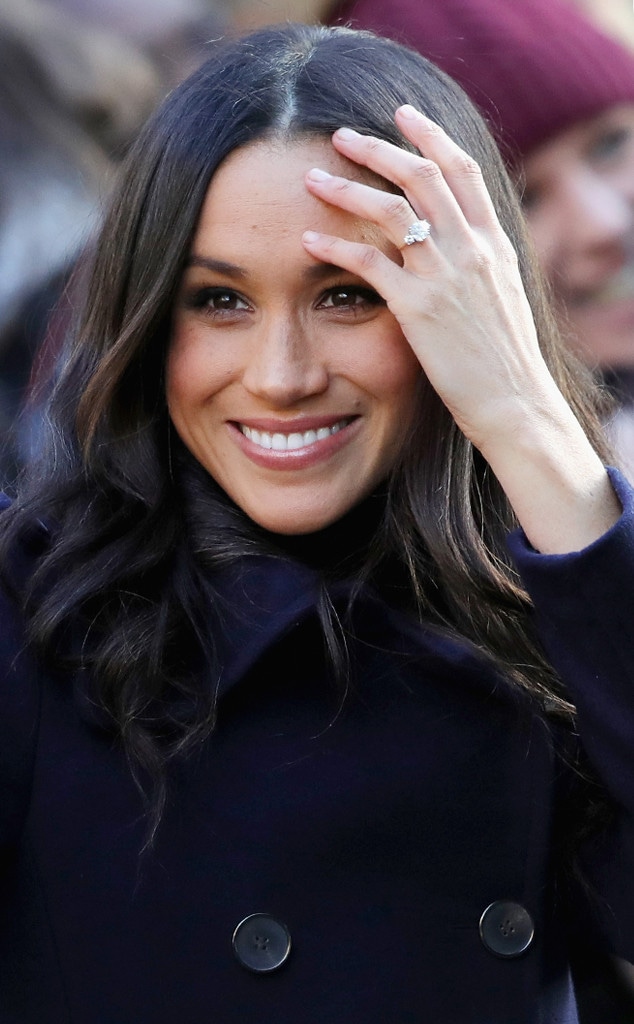 Jeremy Selwyn - WPA Pool/Getty Images
Here comes the bride! 
With two weeks remaining until Prince Harry and Meghan Markle's nuptials, inquiring minds (and fashion fanatics!) are eager to see the actress walk down the aisle in the wedding dress of our wildest dreams. Despite having officially selected the designer in early 2018, those inside or close to Kensington Palace have remained mum on Markle's pick... until now. 
Multiple sources tell The Daily Mail Meghan has recruited Ralph & Russo to make the first of two gowns she'll wear come May 19. The haute couture fashion house is based in London and incredibly well-known for their bridal designs. After all, who can forget their S/S 2016 show, which closed with a wedding gown that required six staff to follow the model down the runway and and adjust her train as she turned. 
So what other hints have convinced us that Ralph & Russo is the major frontrunner? Keep scrolling! 
Last-Minute Consultations?: With offices in London, Paris and Australia, seeing Tamara Ralph and Michael Russo in the U.K. so close to Meghan and Harry's wedding day is a bit suspicious. The designers were spotted leaving their studio at around 8:30 p.m. one evening, which might suggest Ralph & Russo is putting the finishing touches on Meghan's gown! 
Possible Foreshadowing Courtesy of Meghan: At the very least, the Suits star has favored Ralph & Russo for one major occasion. Meghan wore a design from the brand's autumn-winter 2016/2017 collection for her and Prince Harry's official engagement portraits. The sheer black top embroidered with gold feather details and a tulle skirt cemented her status as one very glamorous—yet modern—future member of the royal family. 
Lending a Helping Hand: Just days ago, the Royal School of Needlework, a hand embroidery school in the U.K., tagged Ralph & Russo in a photo of their haute couture atelier team looking through student portfolios. The Mirror points out that students from the Royal School of Needlework hand-appliqued the lace to the netting of Kate Middleton's wedding gown, which was designed by Alexander McQueen. Perhaps this is a sign their helping out Meghan in a similar way? 
Only time will tell!