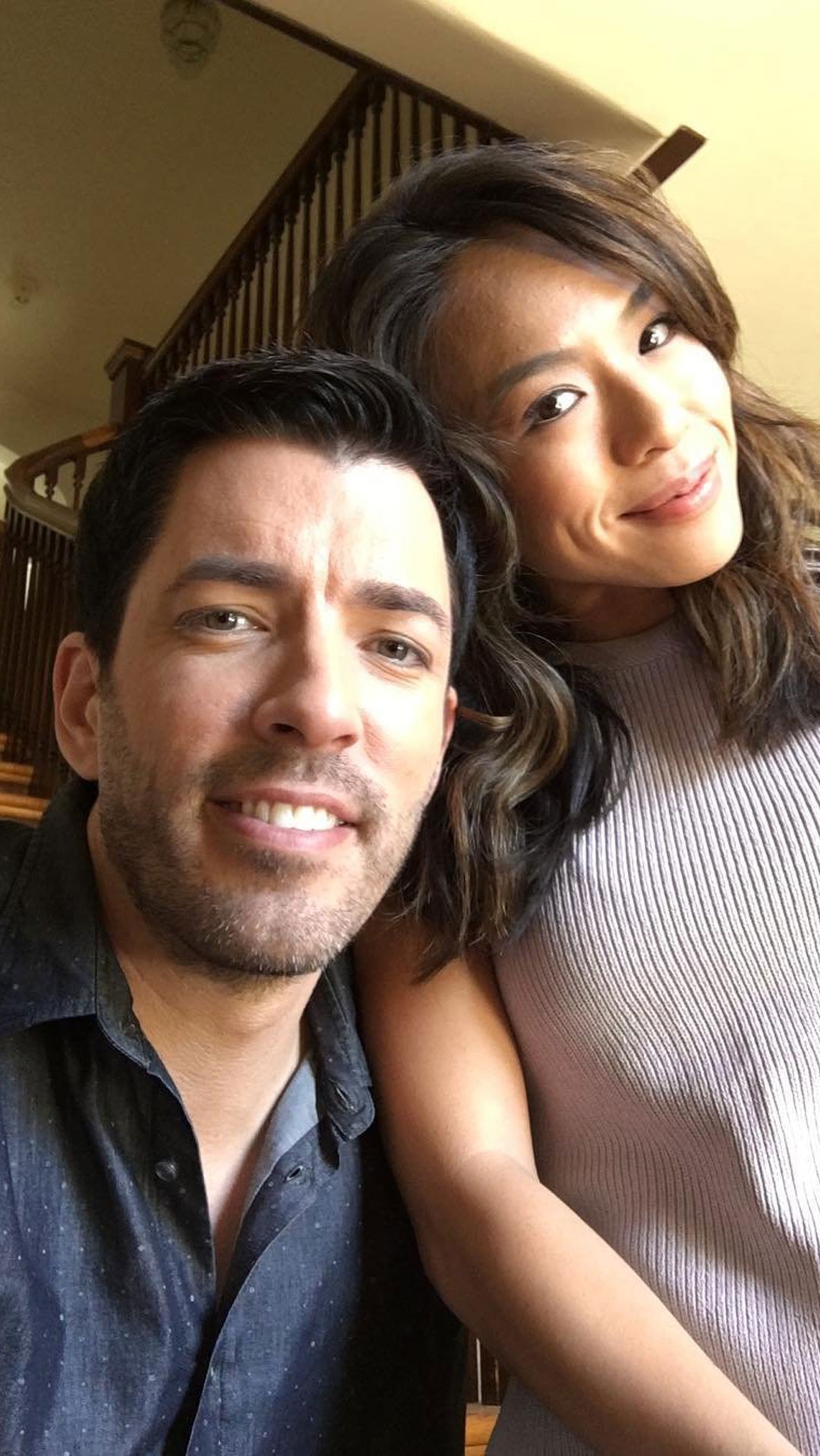 Instagram
Drew Scott is sharing details about his upcoming wedding to Linda Phan.
In an exclusive interview with E! News, the HGTV star and his twin brother, Jonathan Scott, dish about the big day and the season six premiere of Brother vs. Brother: Jonathan vs. Drew.
Drew and Linda are set to tie the knot very soon in Italy, and the couple is "totally prepped" for the big day.
"I'm excited! Linda and I are totally prepped," Drew tells us. "I mean, the only thing, anybody who has gotten married knows the hassle of the seating plan. We keep tweaking and tweaking and tweaking, and so yesterday we finalized our seating plan so hopefully it doesn't have to change anymore."
So how did they decide on the wedding location?
"I'm Scottish, so originally we were thinking what about a castle in Scotland? But we wanted to get married in April or May and in reality it's still too cold," Drew explains. "We want to get away for a week with family and friends, we wanted somewhere warm enough where we could have some beach time and whatnot and in Scotland you just can't trust the rain. So we decided where else, where is it warmer in Europe? And Italy definitely is warmer and so I love the fact that we get to hang out with family and friends, that's the big thing for us."
In August, the newlyweds will head off to Ecuador for their honeymoon...with Jonathan!
"We're actually going to wait until August for our honeymoon and Jonathan is actually crashing the honeymoon," Drew reveals. "We're going to Ecuador, there's an incredible organization, WE, that we work with, if you know the big WE Days? And so we did a trip to Kenya last year with WE and we're going to do another awareness trip to Ecuador, we'll be helping build local communities. We built a school before when we were in Kenya before with the kids. It's something where we're bringing a bunch of family and friends with us so it's kind of exciting. For us, we like doing things a little bit differently and to bring people with us on our honeymoon it's kind of fun. "
Has Jonathan picked out a wedding gift for the couple yet?
"We don't do gifts, we're not into gifts so making donations to the WE charity is what everybody is doing. And really, my presence is a gift alone," Jonathan laughs. "I think the fun thing is going to be, our other brother JD we're doing a co-best man kind of a deal and we're going to be setting the bachelor party and [Drew] will not believe the activities we have planned. It's going to be an adventure in its own right. We're excited and of course all of that is being filmed for a special."
For fans that want to be a part of the couple's wedding you can actually make a donation on their WE page HERE.
"What we're trying to do is raise enough money to give 50,000 people clean water for life," Drew tells us.
In addition to preparing for the wedding, the brothers are also gearing up for the season six premiere of Brother vs. Brother: Jonathan vs. Drew, which will take place in San Francisco.
"Every season on Brother Vs. Brother we try to do something a little different, push the stakes," Jonathan shares. "Last year we did seaside where it was right on the water in Galveston, Texas and we had never dealt with a lot of those kind of issues before. It turned out fantastic and we raised a lot of money for charity. And then we thought, let's do something new."
"San Francisco is an iconic, amazing place and there's so much fun we could have with the brothers there and the punishments and whatnot," he continues. "But even more so, we wanted to do something we've never done in history and that was buy these houses sight unseen. So we bought them, simply from the listing from the internet, without seeing them and then we were committed to whatever problems were within."
The season premiere of Brother vs. Brother: Jonathan vs. Drew airs May 23 on HGTV.