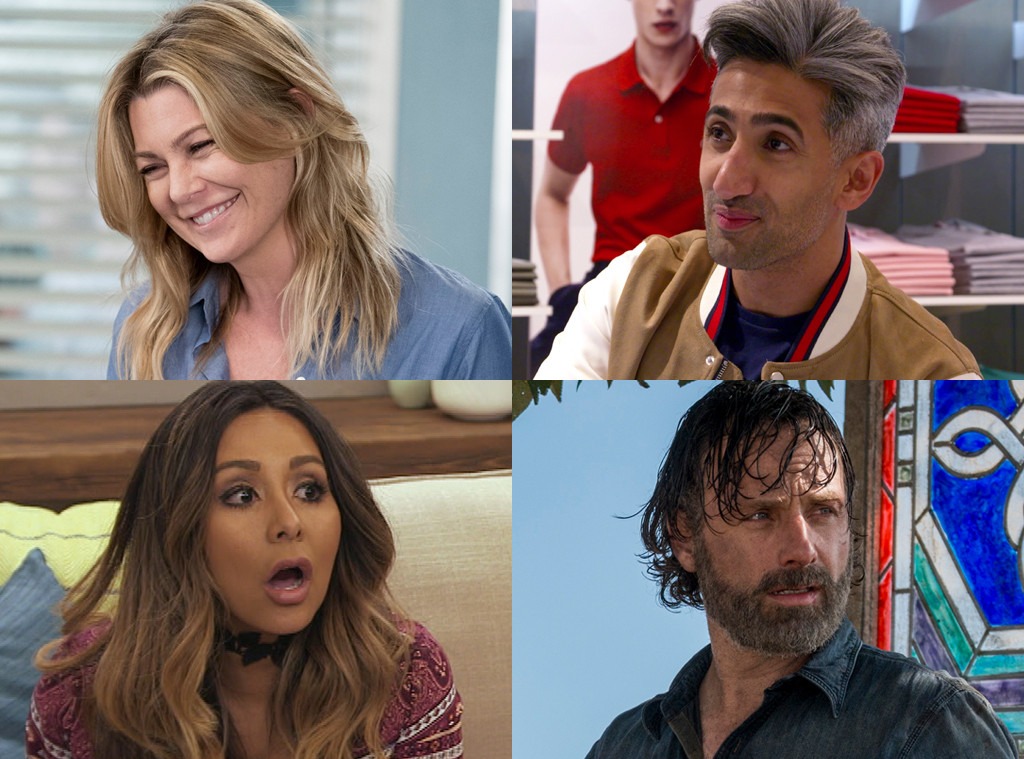 MTV; Netflix; ABC; AMC
No, it's not 2011 again.
It may be 2018, but the success of revived shows like American Idol and Jersey Shore Family Vacation prove that what's old really is new again. GTL FTW! And of course, we can't forget about Roseanne's record-breaking return, proving that nostalgia is very real and powerful thing. 
But not every show that debuted or returned in 2018 has had the same success as the throwback trio, with Netflix finally having to cancel (!) some of their shows and the true crime trend seemingly taking a backseat to revivals and reboots. 
Plus, Shondaland had some hits and some misses this season on ABC, a new Fab Five stole our hearts on Netflix, and The Bachelor had quite the rollercoaster of a season, thanks to Arie Luyendyk Jr.'s controversial move. (No, we're still not over that split-screen breakup, thank you for asking.) 
Click through our brand-new gallery to find out the winners and losers of the TV season...so far. (We've still got a whole lot of year left, people!)
Which shows are you loving this year so far? Anything not living up to your expectations? Sound off in the comments!