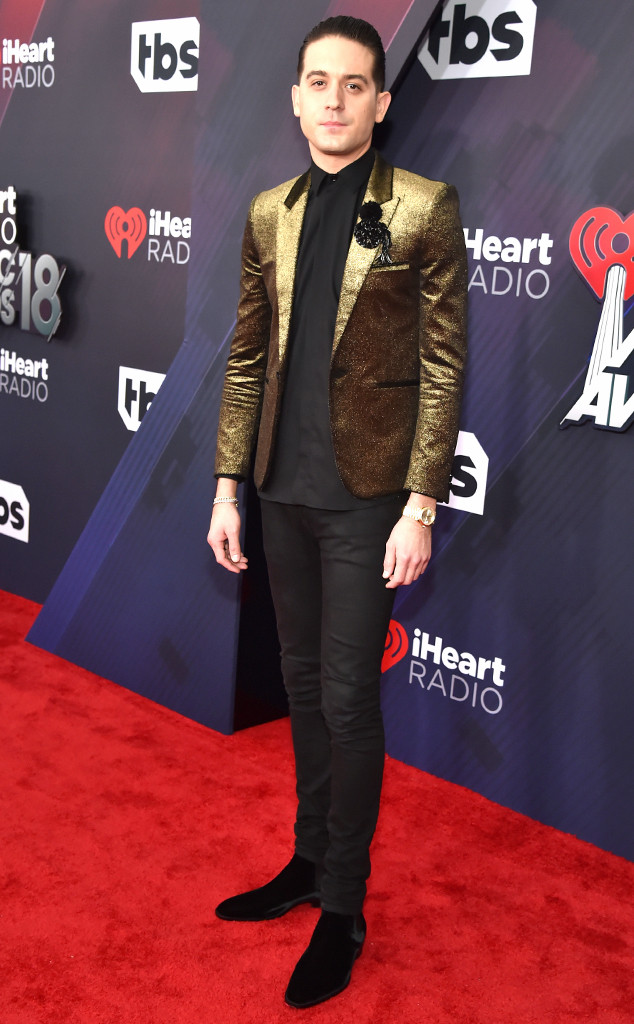 Rachel Murray/Getty Images
G-Eazy is out of jail after being arrested in Sweden in the early hours of Thursday morning.
A communications officer for the Swedish Prosecution Authority tells E! News, "I can confirm there was a trial in Stockholm District Court this afternoon. The prosecutor charged Gerald Earl Gillum on following crimes: Violent resistance, crime of violence against an official as well as illegal drug possession."
Additionally, prosecutor Carl Mellberg confirms to E! News that G-Eazy was sentenced in Stockholm on Friday. The "Him & I" rapper received a probationary sentence and was fined $10,000. He was also ordered to pay the security guard who was assaulted ($800-900 US Dollars). He is no longer in custody and he is free to go.