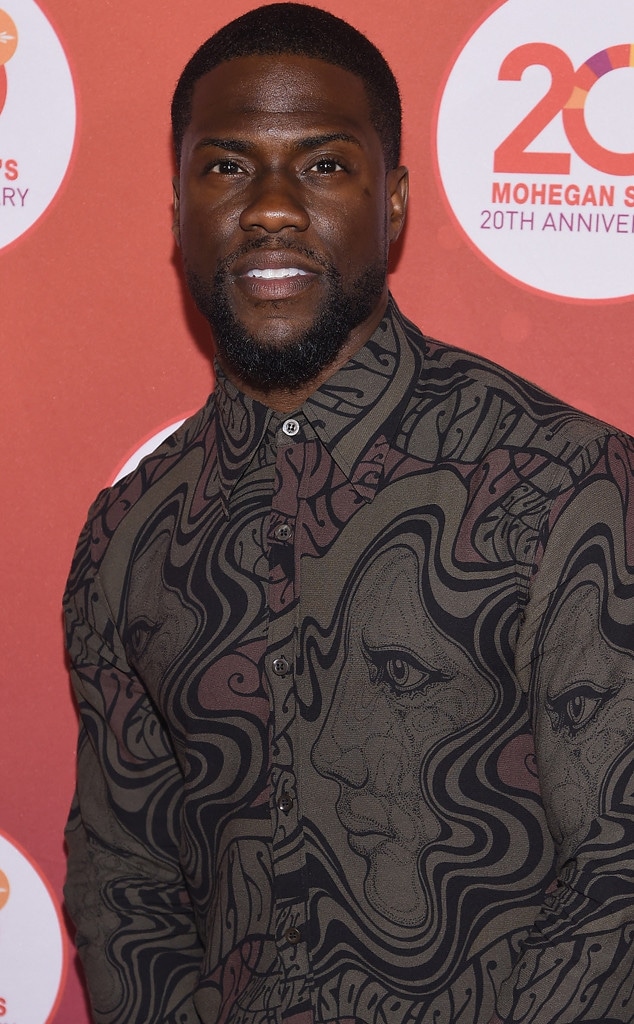 Dimitrios Kambouris/Getty Images for Mohegan Sun
Kevin Hart is giving thanks after his private plane made a terrifying landing on Thursday. 
The comedian was flying into Boston, Mass. for Game 2 of the NBA Eastern Conference semifinals when the plane's tire blew upon landing. Hart confirmed that nobody onboard was hurt and thanked the pilot for handling the scary situation "perfectly." 
As he shared on Instagram, "God is Good with a capital G... Had our first serious Airplane scare today. Our planes tire busted on one side as we were landing and shit got real for a second. Nobody was harmed... Our pilot handled the situation perfectly. Once again God is GOOD!!!! #Blessed" 
Kevin and three of his buddies posed in a prayer position in front of the aircraft's blown out tire. 
The celeb added in a video posted to  Snapchat, "Your boy got angels on his back. I got real life angels on my back. I'm protected. I truly believe it. I always have, but when things like this happen, it's confirmation. Confirmation. God is good, so is life."
Hart further recuperated from the close call by hitting the gym. "I have to get my mind right, it's Game 2," he told the camera while walking on a treadmill. 
We're glad to see Kevin and his crew are just fine. Safe travels!