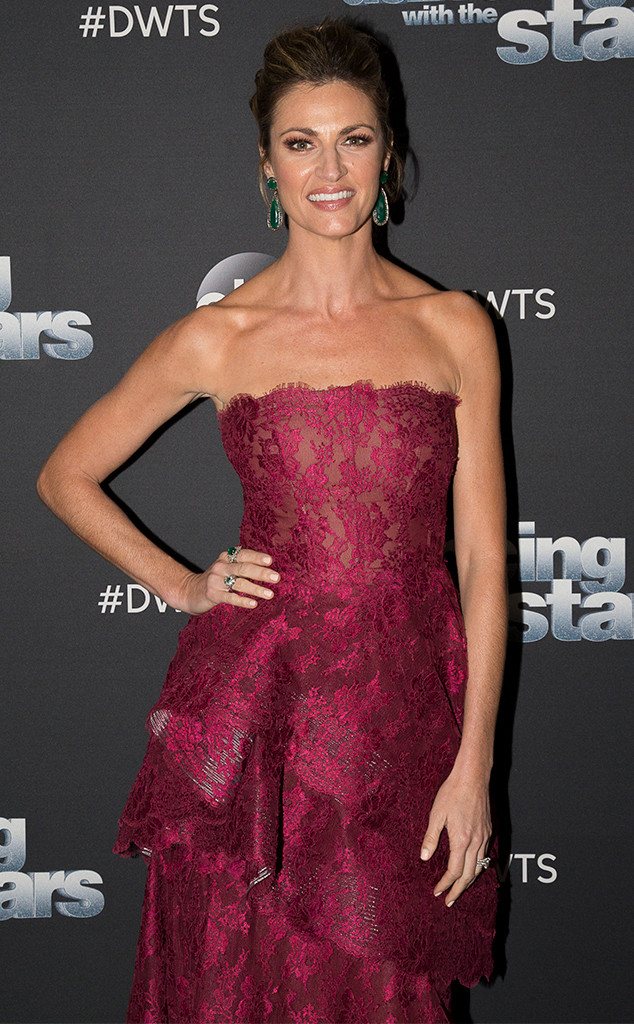 ABC/Kelsey McNeal
It's always the dawn of a new season for Erin Andrews.
Aside from it being baseball season once again, the 26th season of Dancing With the Stars premiered Monday, Andrews' ninth go-round as co-host of the show where she once finished in an impressive third place. Soon enough, college football will get under way and the 2018-19 NFL season will begin.
Not a bad life, living your passion year-round.
But while Andrews has thrived in the fiercely competitive and male-dominated world of sports broadcasting and is now one of the most recognizable faces on the Fox Sports team, none of it came easy. And that was even before the potentially crushing obstacles that threatened to derail everything she'd worked so hard for.