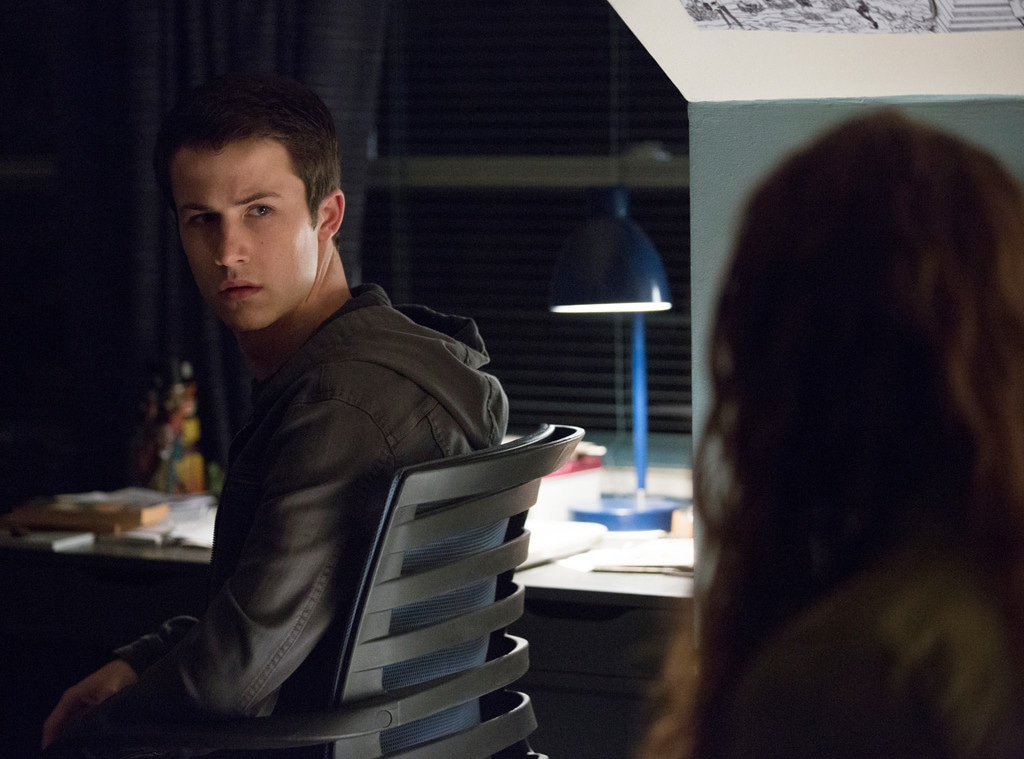 Netflix
It looks like there will be no shortage of drama in 13 Reasons Why season two. In the first look images from the upcoming season, there's a trial, an intense confrontation, a beloved car looking anything but good, and of course Clay (Dylan Minnette) and possibly Hannah (Katherine Langford).
The second season, which debuts globally on Netflix on Friday, May 18, picks up where season one ended. Hannah is dead, but her impact is still being felt. The lawsuit her parent (played by Kate Walsh and Brian D'Arcy James) filed is moving ahead and everyone is preparing to go to trial, as you can see in the photos below with Walsh, Wilson Cruz and Alisha Boe as Jessica.
As if that wasn't stressful enough, a series of ominous polaroids surface that may be key to a new secret and conspiracy.
Tensions are obviously running high since Hannah's 13 cassette tapes, her 13 reasons why she took her own life, made their way around school. At the end of season one Clay got a rape confession out of Bryce (Justin Prentince) and delivered the tapes to Mr. Porter (Derek Luke). As you can see, things don't seem all that great between them.
In the final new photo, Caleb (RJ Brown), a new character, comforts Tony (Christian Navarro). His car has seen better days.
Walsh previously told E! News that season two is a very exciting season.
"You see us sort of following the trail of Bryce Walker, so this season deals with sexual assault, it deals with truth, it deals with responsibility, it deals with the aftermath of Hannah's death…And really trying to, again, look for responsibility and accountability. It's very intense and very, I think, still totally addictive," she said.
With the trial, Walsh said, "You see my character having different relationships with different kids. That part was really exciting to me, being able to play with different actors. All of them are so good."
Expect the new season to be a much more "redemptive and hope-filled story," than season one, Walsh teased.
13 Reasons Why season two premieres Friday, May 18 on Netflix.