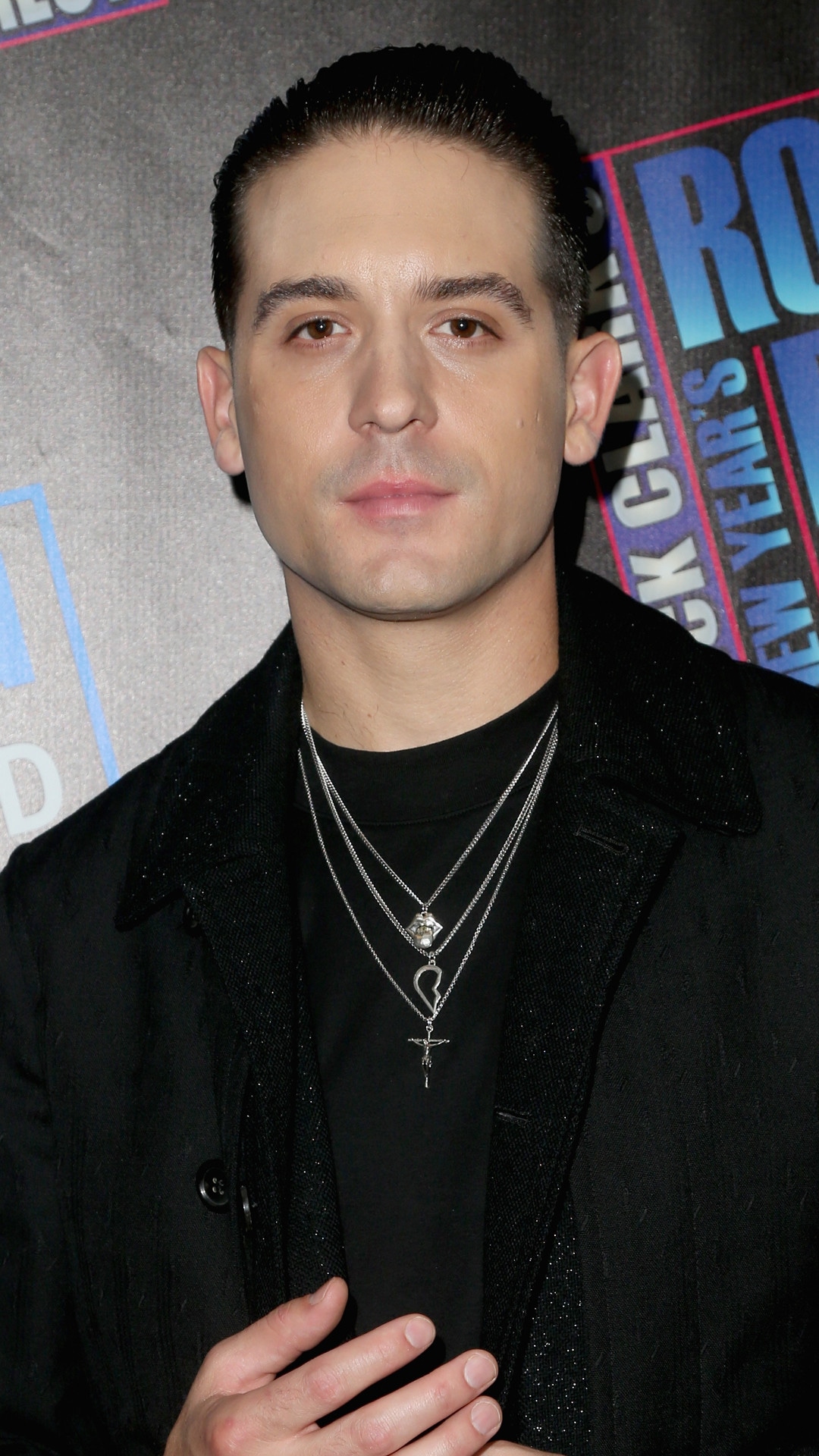 Frederick M. Brown/Getty Images for dcp
G-Eazy has been arrested in Sweden.
Video footage obtained by TMZ shows the "Him & I" rapper getting loaded into a police car in Stockholm, hours after performing in the city with his girlfriend, Halsey, on Wednesday night.
TMZ reports that G-Eazy was partying in a club and "acting belligerent" when security approached the rapper to get him to calm down. That's when G-Eazy allegedly "started throwing punches, striking one guard in the face," according to the site, which adds that when police then detained G-Eazy, they allegedly found cocaine in his pocket.
On Thursday morning, Swedish police confirmed to The Blast that an American citizen was arrested in the early hours of May 3 "on a charge of assault."
"Police say it appears the assault involved an official or employee at the club," the site states.
G-Eazy is reportedly still in custody.
According to videos on social media, G-Eazy was at club Solidaritet in Stockholm with Halsey and Sean Kingston before the arrest.
Before going to Solidaritet, there was an after-party at Nosh and Chow following G-Eazy's show.
"When he was at Nosh and Chow everybody had a good time and there was no problems whatsoever," a source tells E! News. "Nosh and Chow was the low-key after-party for them and their friends. It was hosted by Roshi Hoss and Joel Ighe. They were having a good time, dancing and being positive and friendly. It was them, Sean Kingston and their friends and crew." 
G-Eazy is next scheduled to perform in Copenhagen on Sunday, May 6.
E! News has reached out to G-Eazy's rep for comment.