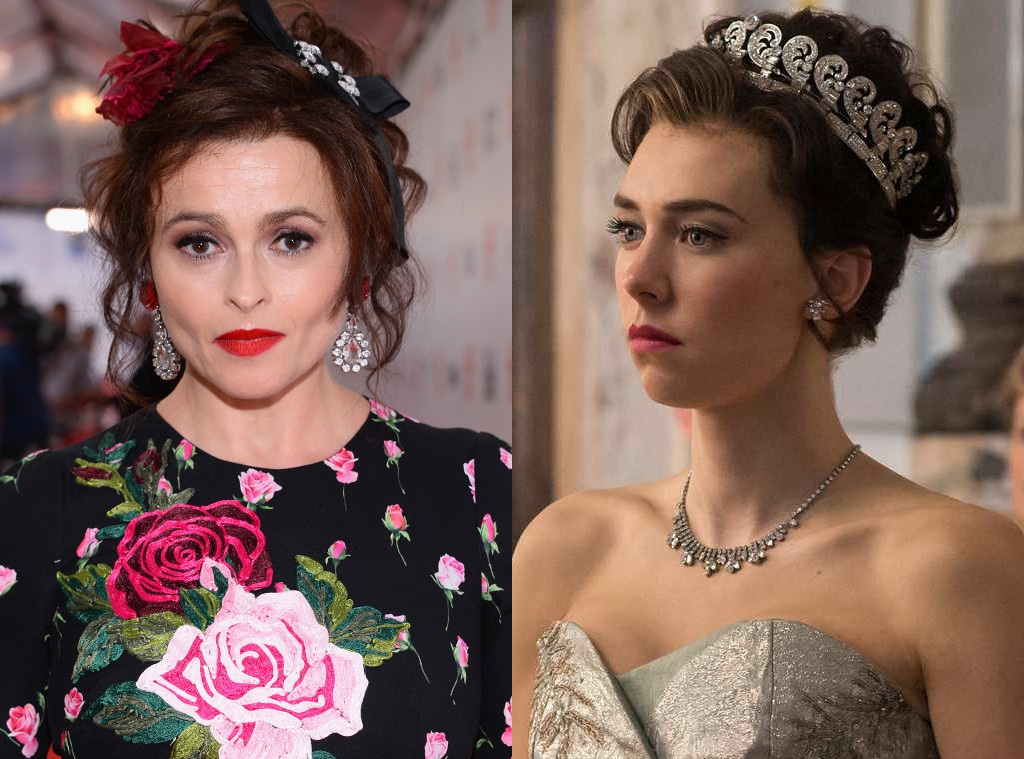 GP Images/WireImage, Netflix
The Crown has officially staffed up for season three. Olivia Colman and Tobias Menzies were previously announced as taking over the roles of Queen Elizabeth II and Prince Philip from Claire Foy and Matt Smith, and now Netflix has officially confirmed Helena Bonham Carter will play Princess Margaret.
"I'm not sure which I'm more terrified about—doing justice to the real Princess Margaret or following in the shoes of Vanessa Kirby. The only thing I can guarantee is that I'll be shorter than Vanessa," Bonham Carter said in a statement on Twitter. Her involvement was previously rumored, but only just confirmed.
The Crown has also added Jason Watkins as Prime Minister Harold Wilson.
"I am delighted to become part of this exceptional show. Harold Wilson is a significant and fascinating character in our history. So looking forward to bringing him to life, through a decade that transformed us culturally and politically. And excited to be working so closely with Olivia and the whole team," Watkins said in a Twitter statement.
The Crown season three will jump ahead in time. Season two ended in the 1960s, and season three will feature Queen Elizabeth facing new challenges in the ever-changing world. Look for the likes of Prince Charles to be in his teens in the new season. A premiere date has yet to be announced, but it will likely debut in 2019.
Foy originated the role of Queen Elizabeth and received rave reviews and awards for her performance as the monarch. Emmy nominee Colman, who starred in Broadchurch and The Night Manager, will play the part in seasons three and four of the Netflix historical drama.
"I'm so thrilled to be part of The Crown, I was utterly gripped watching it, a proper 'just one more' feeling," she said in a statement. "I think Claire Foy is an absolute genius, she's an incredibly hard act to follow, I'm basically going to rewatch every episode and copy her!"
The Crown recently made headlines thanks to a wage gap controversy. Smith was paid more than Foy for their work in the show, his Doctor Who fame the reasoning according to producers. However, the production company has since apologized and Foy reportedly is set to receive back pay after the parity scandal.
The Crown seasons one and two are now streaming on Netflix.