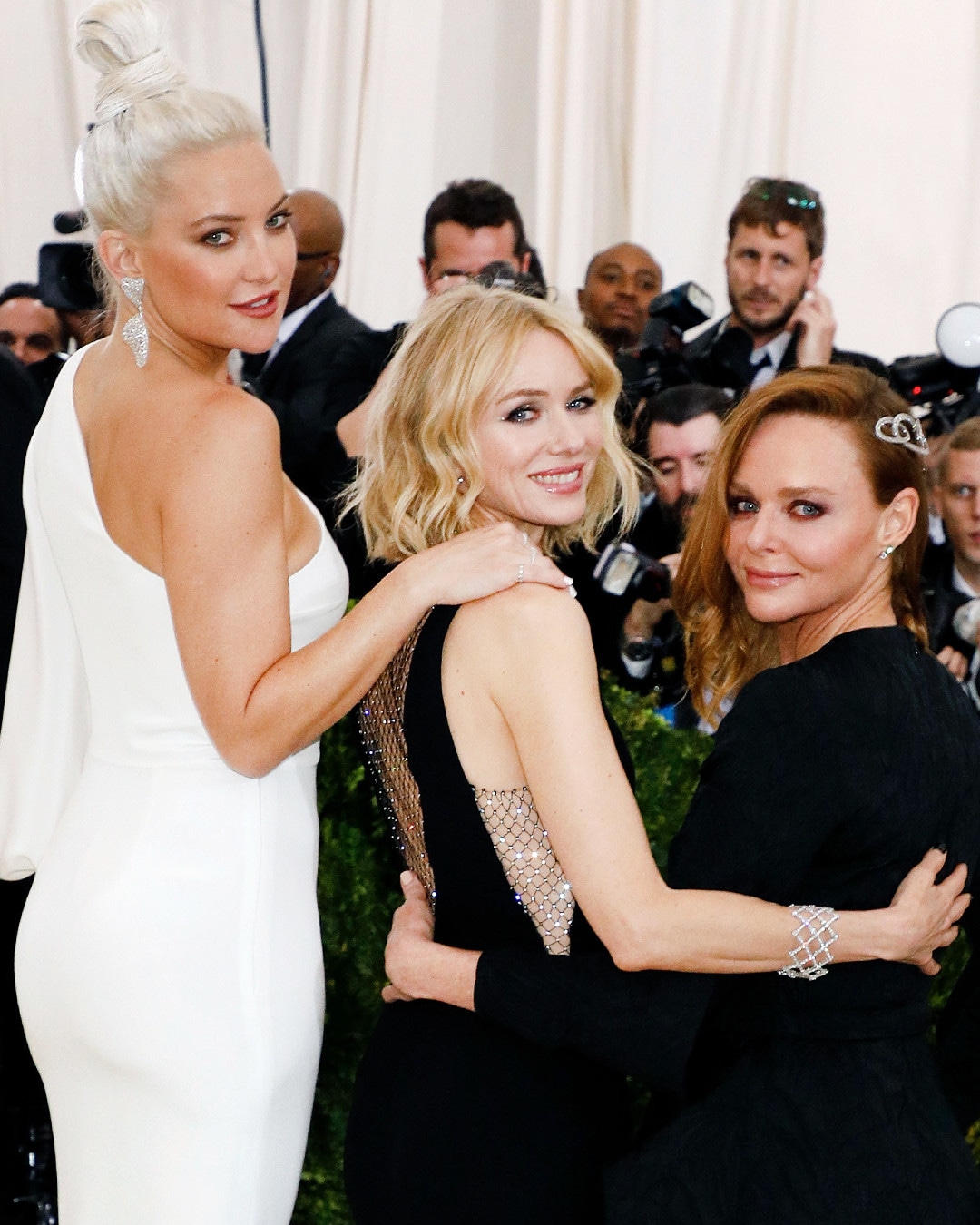 Taylor Hill/FilmMagic
The Met Gala is full of style surprises. 
Every year, stars show up to the Metropolitan Museum of Art in the most glamorous, over-the-top, sometimes-controversial looks of the year. While there is always a theme, to promote the museum's current fashion exhibition (this year's is "Heavenly Bodies: Fashion and the Catholic Imagination"), which naturally calls for fresh, awe-inspiring ensembles, there are some red carpet fashions that stay constant. 
For instance, we know stars like Rihanna and Katy Perry will fully embrace the theme and display the most extra looks to our delight. We know a few celebrities won't shy away from flaunting their best assets—Madonna, we're looking about you. We know a crop of stars and designers will stay true to their personal aesthetics—despite the theme—and wear and create pretty-yet-expected gowns.
Judging from Met Gala past, we're starting to see patterns. Those patterns are giving us major insight into what could possibly go down come the first Monday in May. 
Getty Images / Rex Shutterstock
The Show-Stoppers: Hold the phone! Stop the (digital!) presses! We've been waiting all night to see these celebrities. Why? They bring the drama. With the help of their assigned designer, these stars wear the most over-the-top, outside-the-box ensembles. If they aren't co-hosting the event, like Katy did last year or how Riri will this year, which means they open the carpet and set the style standard for the rest of the celebrity cadre, they are closing down the carpet, like Beyoncé. We wait on pins and needles for Bey to show...if she even does. Most likely she'll be late, but the wait is worth it because the unexpected is expected. Think: high ponytails paired with a Givenchy Haute Couture naked dress. We can't forget the time B came in nude latex! Whether it's Rihanna, Katy or Nicki Minaj, these are the stars who steal the show. And love or hate it, we will talk about their looks for days. 
Getty Images / Rex Shutterstock
The Classics: On the flip side of Riri and Bey's extra-ness lives Gwyneth Paltrow's simple elegance or Gisele Bunchen's effortless sophistication. This style tribe doesn't need bells and whistles or even volume, but rather exudes confidence in clean lines and simple silhouettes. You'll often find Reese Witherspoon in this category and sometimes Kate Hudson, but supermodels seemingly live in this space, letting their natural beauty say it all. It can be a little too safe sometimes, especially for such a high-profile event, but it always works. 
Getty Images / Rex Shutterstock
The Honorable Mentions: The Met Gala is a time to shine, but most importantly, it's a platform to bring awareness and support the Metropolitan Museum of Art's exhibit. The stars in this group take the theme to heart, whether that means they look "pretty" or not. In 2017, Tracee Ellis Ross wore Comme des Garçons, the theme of last year's gala, and the look featured the volume, structure and tension that designer Rei Kawakubo is known for. But you needn't a direct relationship with the theme to partake. For instance, in 2015, Solange embraced the "China: Through the Looking Glass" theme with a printed Giles mini-dress that doubled as an optical illusion. The crop of stars in this category deserve respect because they aren't just trying to entertain us with their looks—they are trying to teach us something as well. 
Getty Images / Rex Shutterstock
The Risk-Takers: This group of ladies love to show skin. There isn't a naked dress or bodysuit they didn't like. They keep things on what can be a stuffy red carpet interesting, and we're here for it. It's not just about flaunting what their mama gave them either—while these ensembles may seem revealing, they make you pay closer attention to the quality fabrication that keeps the delicate lace together...or what keeps the thousands of Swarovski crystals threaded together. This is fashion at the highest level, after all. 
Getty Images / Rex Shutterstock
The Princesses: What's a ball without a ball gown? There are not so many times a star can wear a full-body dress on the red carpet. Even the Golden Globes or Oscars are somewhat streamlined in style. But the Met Gala provides ample opportunity to turn up the skirt volume. If you think this is a place for Cinderella, think again. This group of stars are modern-day princesses, bringing a fresh take to the somewhat antiquated look. In 2017, Lily Rose Depp embraced her youth in a hot-pink Chanel gown, while Lily Collins decided to go a more goth approach in Giambattista Valli. The stars in this group know how to make an impact, in the graceful way possible. 
Which look do you like best? Tell in the comments below!