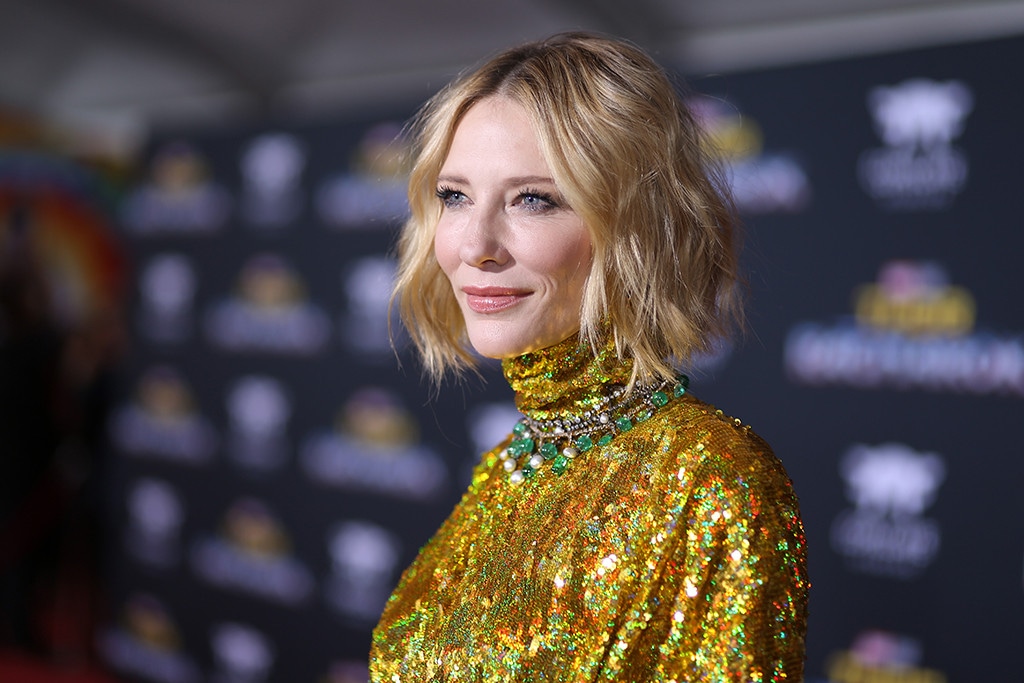 Rich Polk/Getty Images for Disney
Cate Blanchett is sharing her thoughts on Harvey Weinstein.
It's been several months since the movie producer was first accused of nearly 30 years of alleged sexual misconduct, and now Blanchett has claimed that "yes," she has been sexually harassed by Weinstein.
In a new interview with Variety, the Oscar winner was asked point-blank if Weinstein, who produced a number of her films, ever sexually harassed or acted inappropriately with her.
"With me, yes. I think he really primarily preyed, like most predators, on the vulnerable," Blanchett told the publication. "I mean I got a bad feeling from him. He would often say to me, 'We're not friends.'"
Richard Shotwell/Invision/AP
When asked what Weinstein meant by that, Blanchett told Variety, "Well, I wouldn't do what he was asking me to do."
Blanchett, who declined to clarify her statement, then continued, "I'm really interested in the people who have transgressed in ways that are beyond the bounds of offensive, what people like Harvey have done, and there are men across many industries [who have done that]. He's been held up as an exemplar because he's unfortunately typical of certain men. I'm interested in those people being prosecuted. We have to set a legal precedent."
The actress went on to share, "Part of the mission of Time's Up is to help those who do not have the capacity to raise the funds to defend themselves and to move toward workplace equality, fairness and safety. When legal precedent is set by people being actually convicted, then other people can benefit from that because those precedents have been set. But me fueling the gossip and accounts? There's enough out there."
Blanchett won the Best Actress Oscar in 2014 for her work in Blue Jasmine, which was written and directed by Woody Allen.
When asked by Variety where she stands on Dylan Farrow's "allegations of sexual abuse against her father," Blanchett replied, "Obviously, Dylan Farrow has been living in a world of pain, and if the case has not been properly tried, then it needs to be reopened and go back into court because that's a place where those things get solved."
Would Blanchett work with either Weinstein or Allen again?
"I don't think Harvey will be making films with anybody," Blanchett said. "He was brought on as the producer on many films that I had absolutely no say on. I didn't have a creative or functional relationship with him."
As for Allen, "Would I work with Woody again? I had a very productive time working with Woody, and he has written some of the most extraordinary roles for women. But at the time I worked with him I knew absolutely nothing about what was going on, and it came out subsequently."
Blanchett then added, "But, far more important than me adding to yet another headline…and finger-pointing is, if that issue has not been dealt with…I am absolutely for it to go back into the courts because there lies the solution."
Back in Oct. 2017, Weinstein was terminated from The Weinstein Company, three days after the New York Times published a story about allegations of sexual misconduct stretching back over a decade.
Weinstein's spokesperson previously told E! News that "any allegations of non-consensual sex are unequivocally denied by Mr. Weinstein," adding that the producer never retaliated against any woman "for refusing his advances."