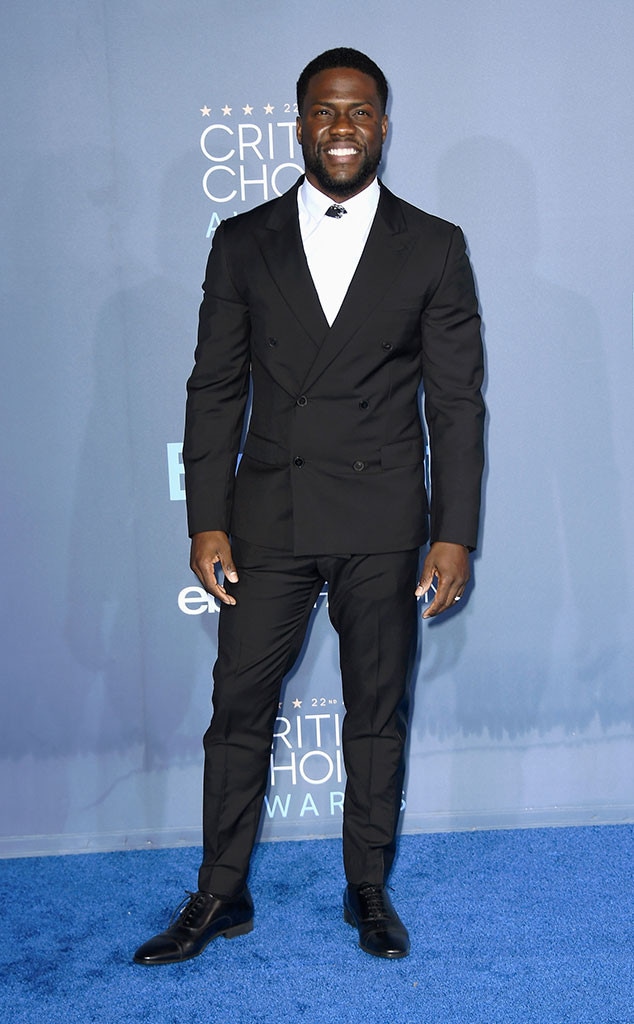 Frazer Harrison/Getty Images
Jonathan Todd Jackson, also known as Action Jackson, was charged on Wednesday with trying to coerce Kevin Hart into paying an undisclosed sum for a video allegedly showing the comedian with a woman in Las Vegas. 
According to a press release issued by the Los Angeles County District Attorney's Office (LADA), Jackson was charged with one count of both attempted extortion and extortion by threatening letter. 
Jackson's arraignment was also scheduled for Wednesday. 
According to the LADA, the alleged attempted extortion took place between Aug. 25 and Aug. 30. Per the press release, Jackson allegedly videotaped Hart with a woman and then tried selling the recording to multiple celebrity news websites.
Prosecutors recommended the bail be set at $100,000. If convicted of the aforementioned charges, Jackson faces a possible maximum sentence of four years in county jail.
The District Attorney's Bureau of Investigation is still investigating the case.
Fans of the Ride Along star suspected something was up in September after the actor issued an emotional public apology to his then-pregnant wife, Eniko Hart, and his kids via Instagram. The comedic star said he felt like he had a "target" on his back.
"I made a bad error in judgment and put myself in an environment where only bad things can happen and they did," he confessed. "And doing that I know that I am going to hurt the people closest to, whom I have talked to—my wife and my kids."  
He also said he wasn't going to let someone achieve "financial gain" from his "mistakes."
Just a few days later, Hart's rep confirmed an extortion attempt had taken place.
"Someone tried to set Kevin up in a failed extortion attempt," the rep stated at the time. "As law enforcement is involved, we cannot comment further as it could affect the investigation."
Later that month, a woman by the name of Montia Sabbag identified herself as the woman in the alleged footage. However, she said she was not an extortionist.
"My name is Montia Sabbag," she said during a press conference at the time. "I was involved with Kevin Hart a month ago. Since then my pictures and my name have been released with lies written about me. I'm not an extortionist. I'm not a stripper. I'm a recording artist and an actress and I have not broken any laws. I had nothing to do with these recordings. I hired Lisa Bloom solely to protect my legal rights. I am truly sorry for any involvement I had in this." 
Her attorney, Bloom, also said "someone apparently snuck cameras into Kevin Hart's private hotel suite in Las Vegas and recorded bedroom images of them." She added that "Montia and I are not asking for a cent from Kevin Hart."
Eniko and the comedy star welcomed their son, Kenzo, in November of that year. Then, in December, Hart opened up about the alleged cheating scandal in an interview with the Power 105.1 FM show The Breakfast Club. While the actor referred to alleged incident as "beyond irresponsible" and a "f--king massive mistake," he also said he's since become a better man.
"The real positive in this, I swear to God on my kids, on all of my kids—Heaven, Hendrix, Kenzo—y'all, I'm a better man," he said during part of the interview. "I'm a better man because of- the light bulb that's off, that just went off right now, was the one that was supposed to go off because this line, this straight line that I'm walking on now, there are no moments to be off-balance. There are no more shots, there are no more chances. I'm done. I'm done! I don't want that level of fun no more. I don't need it. I'm on some grown man different sh-t where if it doesn't involve my family, I'm not interested."
E! News has reached out to Hart's team for comment.