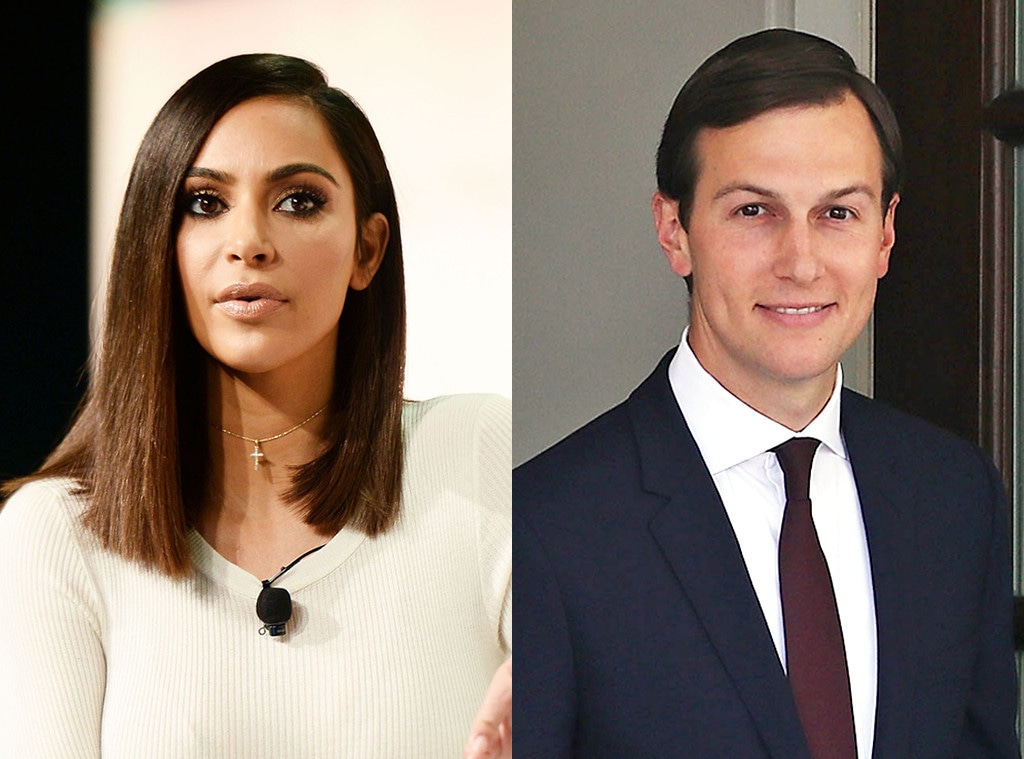 Getty Images
One week after Kourtney Kardashian took Capitol Hill, E! News has learned Kim Kardashian is in talks with the White House.
The Keeping Up With the Kardashians star's rep confirmed to us on Wednesday that Kim and Jared Kushner, who is President Donald Trump's senior adviser and son-in-law, are speaking. This news follows Mic's report that Kim and Ivanka Trump's husband are in talks about a "possible presidential pardon or clemency" for 62-year-old great-grandmother Alice Marie Johnson.
Alice is currently serving a life sentence for a first-time, nonviolent drug offense. It's been over 20 years since she began her sentence in federal prison in Oct. 1996.
"I had been in management for 10 years when I lost my job," Alice can be heard explaining her case in a video on Mic. "I struggled financially, I couldn't find a job fast enough to take care of my family. I felt like a failure, I went into a complete panic and out of desperation, I made one of the worst decisions of my life to make some quick money."
She continued, "I became involved in a drug conspiracy."
Kim first publicly discussed Alice's case back in Oct. 2017 when she tweeted an article about her imprisonment.
"This is so unfair," Kim wrote to her Twitter followers.
The following month, the New York Daily News reported that Kim had enlisted her lawyer to "help the clemency campaigns" of Alice and Cyntoia Brown.
Kim's lawyer, Shawn Holley, told the publication at the time that Alice "has been a model prisoner and has the support of the warden, government officials and a host of others in her bid for release."