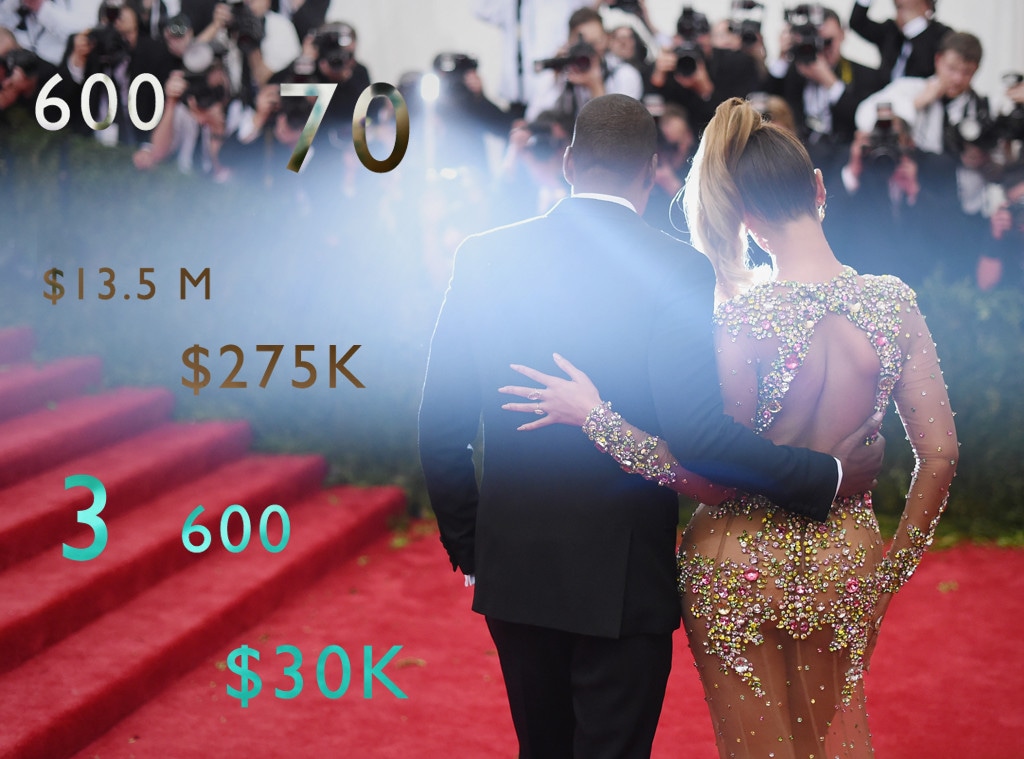 Mike Coppola/Getty Images
As Vogue's former editor-at-large, André Leon Talley, put it, the Met Gala is the "Super Bowl of Fashion."
Instead of fireworks and halftime shows, however, the annual Metropolitan Museum of Art Costume Institute Benefit spends its resources perfecting design aesthetics fit for the members of our pop culture high society. We're talking grand floral displays, lavish desserts and a sea of the most beautifully dressed people in the world—everyone wants to be a belle at this ball. 
If you do receive an invitation from Anna Wintour, you'll have to pay the equivalent to a full year of college tuition to secure your spot, not to mention to lodging and beauty costs. 
Then again, can you put a price on the opportunity to show off your fashion prowess in the finest gowns and diamonds? What does it take to have an actual Cinderella moment at the Met Gala? 
Keep scrolling for the Met Gala by the numbers to answer all of your burning questions!