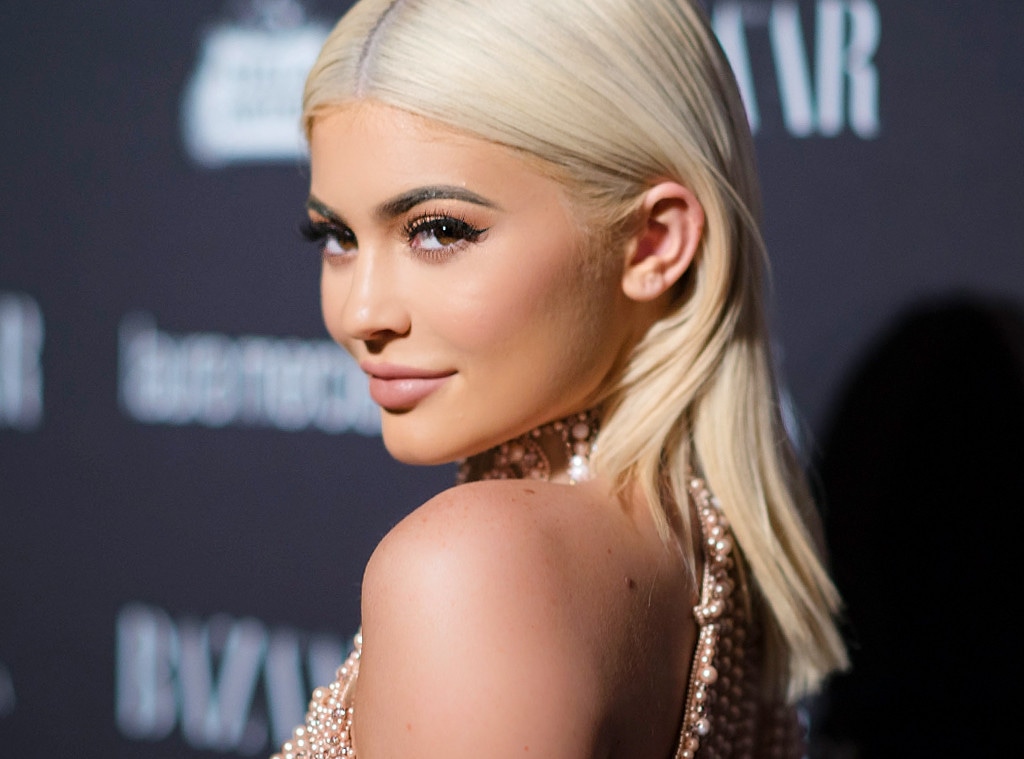 Michael Stewart/WireImage
Kylie Jenner just revealed a new way to achieve the perfect liner with little time and effort.
Although the Keeping Up With the Kardashians star's Snapchat and Instagram makes it clear that she's obsessed with beauty, the new mom doesn't always want to spend a lot of time doing her makeup. In fact, since Stormi Webster's birth we've seen a lot of natural looks from the Kylie Cosmetics owner. And, to the benefit of busy beauty lovers everywhere, these looks come with hacks that keeps the mom, CEO and birthday-party-planning girlfriend looking fly without having to go through an intensive routine.
The best hack yet: Swapping out your eyeliner for eyeshadow.
On her Instagram, Kylie completed her cat-eye liner in three steps, using the "Bible" shade from the The Blue Palette from her recent collaboration with Kourtney Kardashian.
"This is how I like to wing my eyes," she shared, after dipping an angled brush into the powder-based formula and drawing a thin line starting from the center of her eye, past the outer corner.
Then, the makeup maven intensified the line by going over it another time with the brush, and connecting the outer edge of the liner to her eye, creating an outline.
For the final step, she used the same eyeshadow to fill in the outline.
The resulting look adds depth and an almond-like shape to her eyes. It looks polished, but the brown hue and soft texture make it complementary to a natural-appearing look.