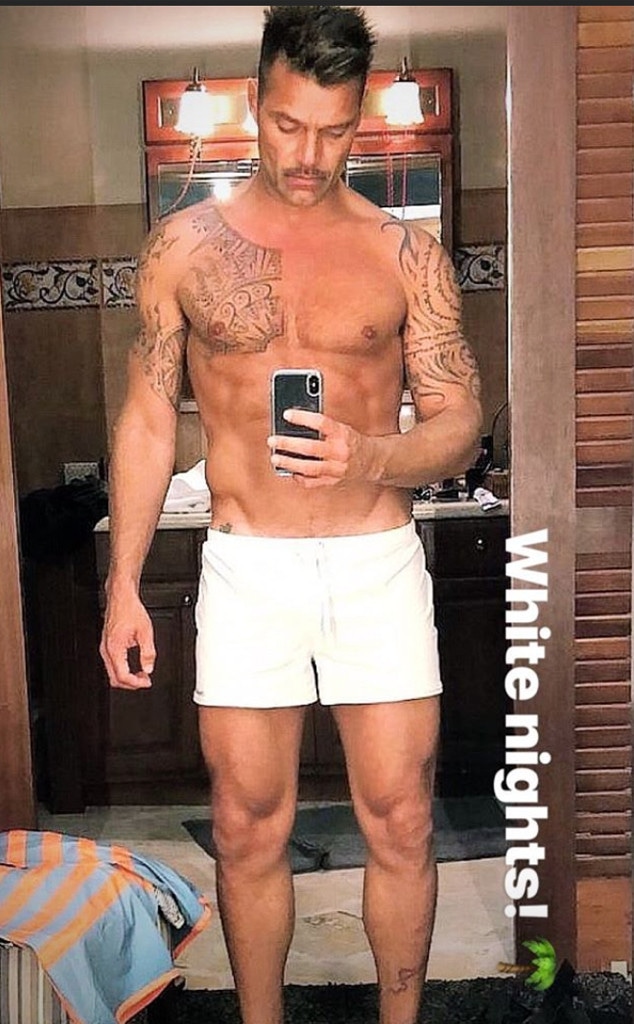 Instagram
Ricky Martin turned up the heat in Dorado, Puerto Rico on Monday when the 46-year-old singer posted a shirtless selfie on Instagram.
The "Livin' La Vida Loca" star bared his muscles by posing in just a pair of white shorts.
"White nights," he captioned the photo along with a palm tree emoji. 
It's been a busy time for the singer. Last week, he performed at Festival de la Leyenda Vallenata in Colombia. He also performed at the 2018 Billboard Latin Music Awards in Las Vegas just days before that. In addition, he'll resume his concert series, "Ricky Martin All In" in Las Vegas this month.
When he's not performing, he's spending time with his family. Back in January, the Grammy winner confirmed he's married to Jwan Yosef. They also have 9-year-old twin boys, Matteo and Valentino. In fact, Martin previously told E! News he hopes to grow his family.
"I want four more pairs of twins!" Martin told Giuliana Rancic at the 2018 Golden Globes. "I would love to have a big family. Yes, I do want a big family, but there's a lot going on at the moment with a lot of work, wedding, it's a lot going on. So we're going to put things in order first and then we're going to get ready for many more kids."