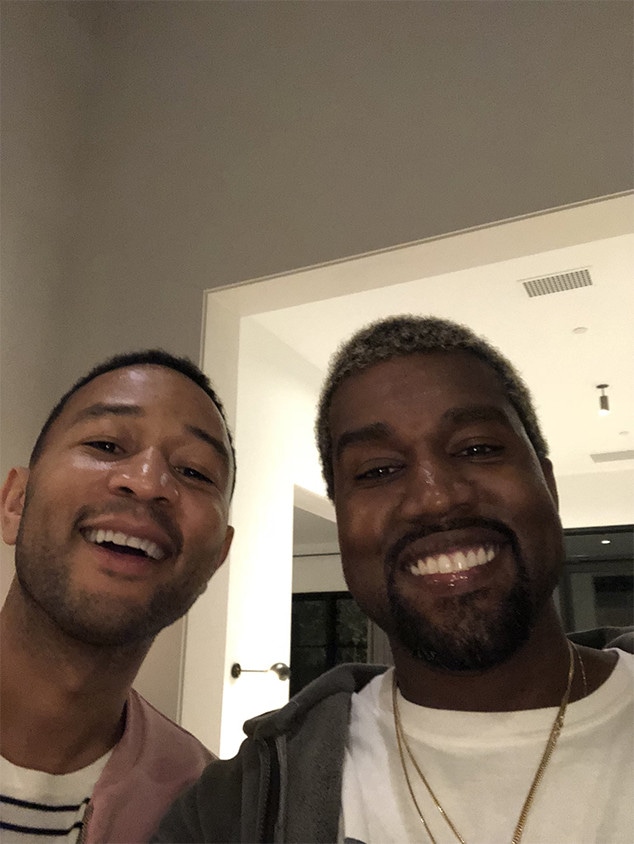 Twitter
It's a new week and Kanye West is back on Twitter sharing text messages from his pals.
It all started on Monday morning when West tweeted a screenshot of a text message he received from someone named Steve.
"Just tried you back," the text reads. "Abe Lincoln freed and protected the slaves and he was Republican. Republicans were the ones who's helped black people. Democrats protected the rights of the slave owners in the south."
"I'm gonna tweet this," West wrote back.
Steve then replied, "Those are facts."
In response to this exchange, West received a text from John Legend.
"Abraham Lincoln was indeed a Republican," Legend wrote to West. "They love bringing that up to deflect from the fact that now the Republicans have become the party of the Confederacy. They defend the Confederate flag and oppose civil rights advances almost uniformly."
The text continued, "When Lyndon Johnson (a Democrat) signed the Voting Rights Act and Civil Rights Act into law, he acknowledged that the Democrats would probably lose the south for a generation. And eventually he was right. White southerners eventually left the Democratic party because it became known as the party that fought more for equal rights for people of color."
He then told West, "I know you don't read a lot about politics or political history and the person whose text you just posted probably knows that. That's why they told you to post that silly tweet about the old Republican and Democratic parties. What they fail to mention is that the party of Lincoln has transformed into the party of the Confederacy. You can tweet this too!"
"Not trying to manipulate your free thought," Legend ended his text. "Trying to inform it!"
Charlamagne Tha God also sent a text to West about his message from Steve.
"Whoever sent you this is leading you wrong by giving you half truths because the Civil Rights Act of 1964 was put into legislation by a Democratic president," the message reads. "So to say Republicans helped black people but imply Democrats never have is stupid."
He then told West, "You gotta fact check this stuff before you put it in the world."
Earlier in the day on Monday, West posted a photo of his and Kim Kardashian's son Saint West kissing his baby sister Chicago West.
"We got love," West tweeted along with the pic.