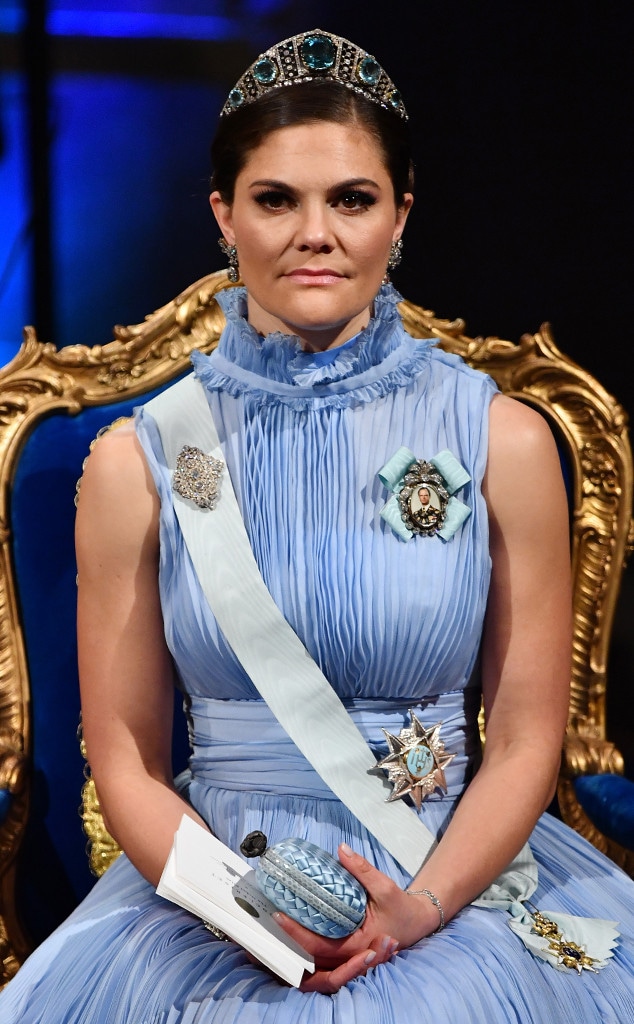 Pascal Le Segretain/Getty Images
French photographer Jean-Claude Arnault has been accused of groping Sweden's heir apparent, Princess Victoria. 
According to The Telegraph, the Svenska Dagbladet published a report citing three sources accusing Arnault of groping the crown princess more than a decade ago. 
Swedish literature scholar and professor Ebba Witt-Brattström, who said she was standing near Princess Victoria when Arnault allegedly groped her, elaborated in an interview with The Telegraph. "He came lurking from behind and I saw his hand land on her neck and go downward. It was all the way down," she told the newspaper. According to Brattström, Princess Victoria's aid leapt to her defense. "She just flew herself on Arnault. She grabbed him, and 'whop,' he was gone," she further described, noting the princess "turned in surprise." 
Arnault's lawyer Björn Hurtig told The Telegraph, "My client most strongly denies these allegations. He claims that these malicious rumours serve a single purpose; to blacken his name and damage him." E! News has made an additional attempt to contact Arnault for comment. 
Michael Campanella/Getty Images
This allegation against Arnault follows 18 women who came forward in in November 2017 accusing him of sexual harassment, according to The Telegraph. 
Hurtig has previously said his client "denies all charges directed at him" in response to the allegations from the 18 women, according to The New York Times. 
He is married to former Swedish Academy member Katarina Frostenson, who left earlier this month after protest and resignations from fellow academy members in light of the ongoing scandal. 
According to The Telegraph, Swedish Royal Court press officer Margareta Thorgren said, "What we have heard regarding this man is horrifying generally but we will not give any comment regarding this latest story that the Crown Princess has been touched." E! News has also reached out to the royal family for comment. 
Given the number of resignations, the Swedish Academy has yet to decide whether it will award a Nobel Prize in Literature this year.