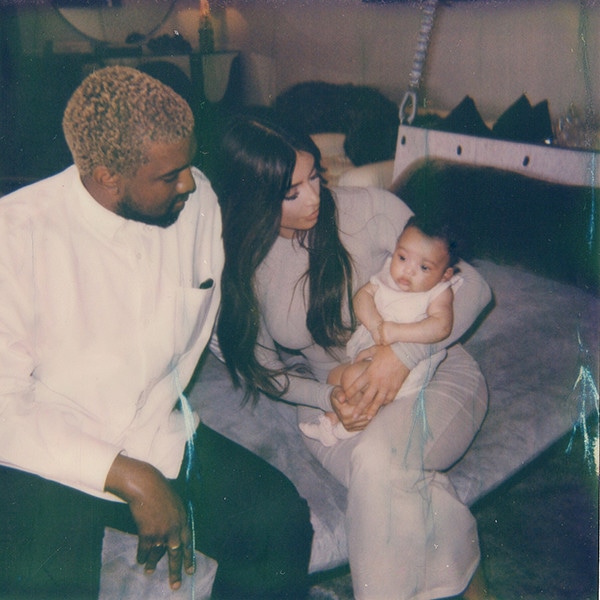 Marcus Hyde/kimkardashianwest.com
Kanye West is always inspired by Chi city, but when it came to his daughter's name, he initially had something else in mind. 
It was late January when the rapper and his reality star wife Kim Kardashian revealed they had chosen the moniker Chicago West for their second baby girl and third child together. However, according to Kim's newest interview with Ellen DeGeneres, that wasn't always her famous husband's plan. 
"[Chicago] is a place that made him, a place that he remembers his family from," Kardashian elaborated in the interview on Monday. "He really wanted his mother's name. I love that name, too. I just wasn't sure if it's so much to live up to."
West's mother Donda West died unexpectedly of complications from cosmetic surgery in 2007. "I just felt like Chicago was cool and different," Kim elaborated, noting they call their baby girl Chi for short. 
Donda and Chicago weren't the only initial contenders, either. "We were gonna name her Jo because [of] my grandma Mary Jo or we were gonna go with Grace and then it was Chicago. We ended up with Chicago," the mogul revealed. 
Some of them also went with Kim's one-syllable trend as her firstborn is North West and her son is named Saint West. "It kind of messes with me, I'm not going to lie. I really like the one-syllable thing."
Syllables aside, after welcoming a child via surrogacy for the first time, Kim and Kanye found the process to be a welcome "breeze" down to the delivery. 
"Anyone that has ever been considering surrogacy, I always said kinda wait until I'm done. I wanna see what this birthing experience is like," the mom of three explained. "The best experience. The moment she was getting the epidural, I was like, 'Thank God this is not me.'"
Calling her surrogate "amazing" and "so sweet," Kardashian was thrilled with the "easy" experience after two difficult pregnancies of her own.
"The second [Chicago] came out, any fear that I had of 'Will I not have this connection? Will she not look like me?' All of that goes out the door and instantly she's ours."