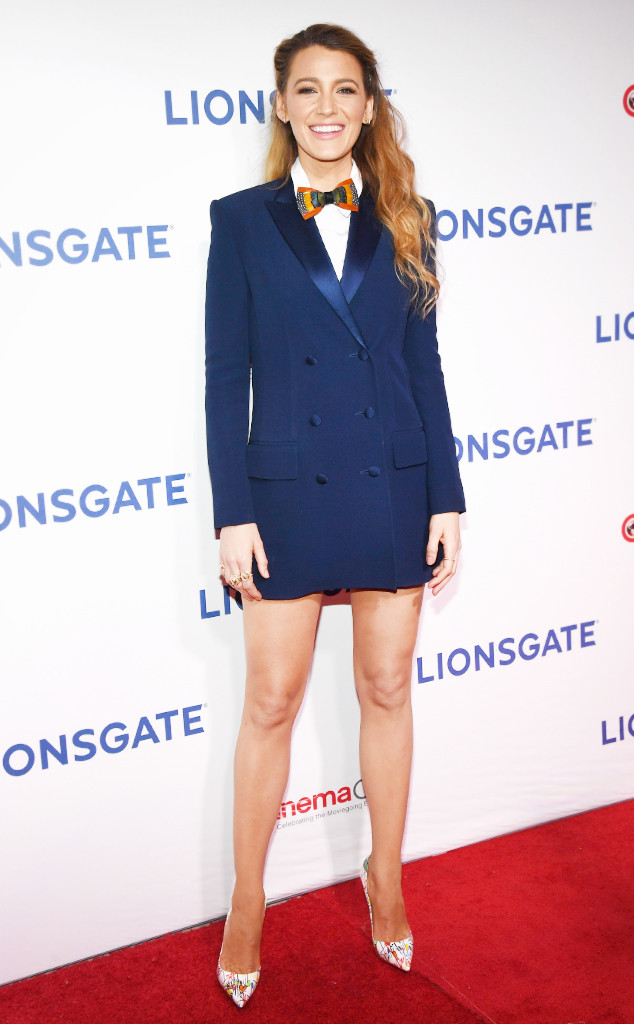 Ethan Miller/Getty Images
Women like Blake Lively, Tracee Ellis Ross and Victoria Beckham are stepping out of the bounds of womenswear and exploring a new kind of style.
World, meet menswear for women.
In a world where the #MeToo campaign is a part of everyday conversations and pop cultures icons like Beyoncé are making it cool to be a feminist, celebrities are reasserting their determination to expand gender norms by wearing pieces that we'd commonly refer to as menswear. Three-piece suits, structured jackets, tuxedo-inspired garments—women are wearing it all.
The beautiful part of the much-loved menswear trend is that the resulting looks are still somewhat feminine. Celebs aren't sacrificing showing their womanly curves, being glamorous or wearing soft hues or fabrics. Instead, they're taking the structure and formula of traditional suiting and making it work for them. The result is an attention-grabbing blend of femininity and masculinity that translates into fashion-forward style on the red carpet.