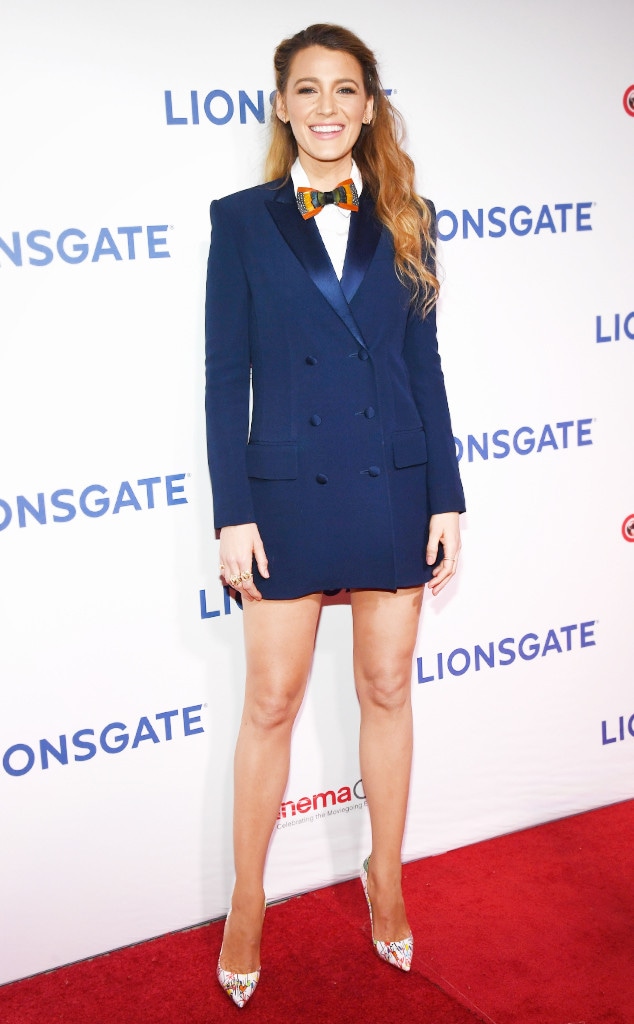 Ethan Miller/Getty Images
Women like Blake Lively, Tracee Ellis Ross and Victoria Beckham are stepping out of the bounds of womenswear and exploring a new kind of style.
World, meet menswear for women.
In a world where the #MeToo campaign is a part of everyday conversations and pop cultures icons like Beyoncé are making it cool to be a feminist, celebrities are reasserting their determination to expand gender norms by wearing pieces that we'd commonly refer to as menswear. Three-piece suits, structured jackets, tuxedo-inspired garments—women are wearing it all.
The beautiful part of the much-loved menswear trend is that the resulting looks are still somewhat feminine. Celebs aren't sacrificing showing their womanly curves, being glamorous or wearing soft hues or fabrics. Instead, they're taking the structure and formula of traditional suiting and making it work for them. The result is an attention-grabbing blend of femininity and masculinity that translates into fashion-forward style on the red carpet.
Just take Blake, who attended ComicCon, wearing tuxedo and a bow tie. If you merely described it as that, it sounds like an outfit a guy would wear, right? Well, after the star opted out of pants and added paint-splattered pumps, her outfit balances the designs of suiting and the sultry appeal of womenswear. It's the best of both worlds.
She isn't the only one. Celebs are putting all kinds of spins on menswear, so that you can shop the entire floor of a department store without thinking twice.
Check all of the ways to wear menswear below!
Watch:
La La Anthony Dons Menswear for Tom Ford's Women's NYFW Show