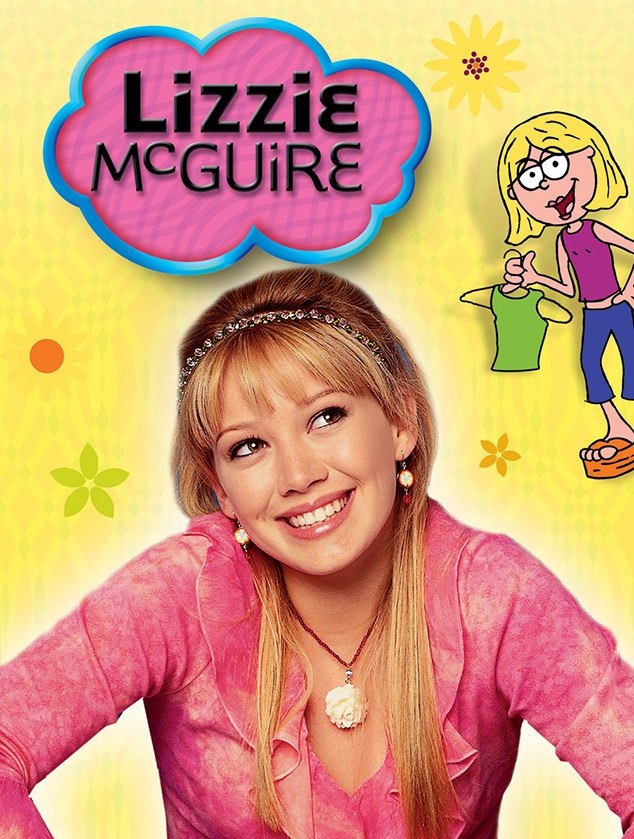 Disney
Once a Disney Channel kid, always a Disney Channel kid…are we right? Heck yes!
TV revivals are everywhere these days, like Fuller House, the Roseanne revival, Will & Grace's comeback and of course the four installments of Gilmore Girls: A Year in the Life. The only question we have is, where are all the Disney Channel revivals? With Raven's Home set to return for season two this summer, we're wondering what should come next...
Who wouldn't be a fan of Lizzie (Hilary Duff) reuniting with Gordo (Adam Lamberg) and Miranda (Lalaine) on a new Lizzie McGuire series? Or what about seeing Selena Gomez back with her TV brothers on Wizards of Waverly Place? Vote in our poll below for the one Disney Channel series that you need to have back on your TV screen right away.
1. Lizzie McGuire:
It's been 14 years since fans said goodbye to Lizzie McGuire, and even though Hilary has continued to act, it's just not the same. We need her back as Lizzie. She might've been messy, but she had great friends, odd parents and loved to sing into a hairbrush. Plus, her style was so great!
2. Even Stevens:
Dare we say that Even Stevens was the best brother-sister series to ever grace the Disney Channel? Yep, we said it! There were only three seasons of this fan-favorite and it was not enough. The hilarious situations that the Stevens family, mainly Ren (Christy Carlson Romano) and Louis (Shia LaBeouf), got into on a regular basis made us love not only this family, but our own siblings even more. Oh, and who could forget Beans (Steven Anthony Lawrence)? Great name and totally weird kid to match.
3. Wizards of Waverly Place:
Even though it hasn't even been a decade since Wizards of Waverly Place ended, we'd watch a reboot tomorrow if it was possible. The series followed a wizard family and their magical misadventures, and it was made even more charming by the sibling dynamic between Alex (Selena Gomez), Justin (David Henrie) and Max (Jake T. Austin). Plus, we can't help but wonder what their restaurant would be like nowadays.
Eric McCandless/Disney Channel via Getty Images
4. Hannah Montana:
Even though Miley Cyrus is focused on her music currently, we will never stop rooting for a Hannah Montana reboot. Miley's brilliant portrayal of both Miley Stewart and her pop star alter ego Hannah Montana, is reason enough to bring it back. Not to mention all the catchy songs we learned from the series over its 101 episodes.
5. The Suite Life of Zack & Cody:
With Cole Sprouse and Dylan Sprouse making their acting comebacks in recent years, perhaps it's time to bring back The Suite Life of Zack & Cody. The show was about Cody and Zack Martin, who lived in the Tipton Hotel and got into some hilarious situations. Even though they are grown, we wouldn't mind seeing the real-life twins play their Disney Channel twin selves as adults still living in the hotel.
6. Phil of the Future: 
Phil of the Future was about a family from 2121 stuck in 2004. Why not bring back the series to see how they are currently living? It could be fun and would be an excuse to have Phil Diffy (Raviv Ullman) reunite with his BFF Keely Teslow (Aly Michalka). The future is always fun, so we're rooting for the Diffy family making a comeback sooner rather than later.
7. Sonny With a Chance:
Demi Lovato playing Sonny Munroe once again? Sign us up! The show might have been about Sonny's move to Hollywood and becoming a TV star, but who's to say she isn't still having life blunders as a successful TV star? This reboot could show her life now and bring back other Sonny With a Chance favorites like Tawni Hart (Tiffany Thornton) and Chad Dylan Cooper (Sterling Knight). 
8. Bug Juice:
As one of Disney Channel's late '90s and early '00s shows, you might've forgotten about Bug Juice, but it's too good to ignore. The show was all about kids at summer camp making friends and having memories in the great outdoors. It's about time we went to camp once again. It's basically Disney's reality show, and with new campers it could be a hit.
9. So Weird:
Love the supernatural? Then So Weird was, and could be again, the show for you. The late '90s show, which premiered in 1999, followed a preteen girl named Fiona "Fi" Philips (Cara DeLizia) as she traveled and discovered supernatural things all while documenting her experiences on a website called, "So Weird." Fi was so before her time with the Internet and supernatural everything, so yes, she should get a comeback and some love now.
Which TV show do you want Disney Channel to revive ASAP?!
Disney Channel TV Revival Poll