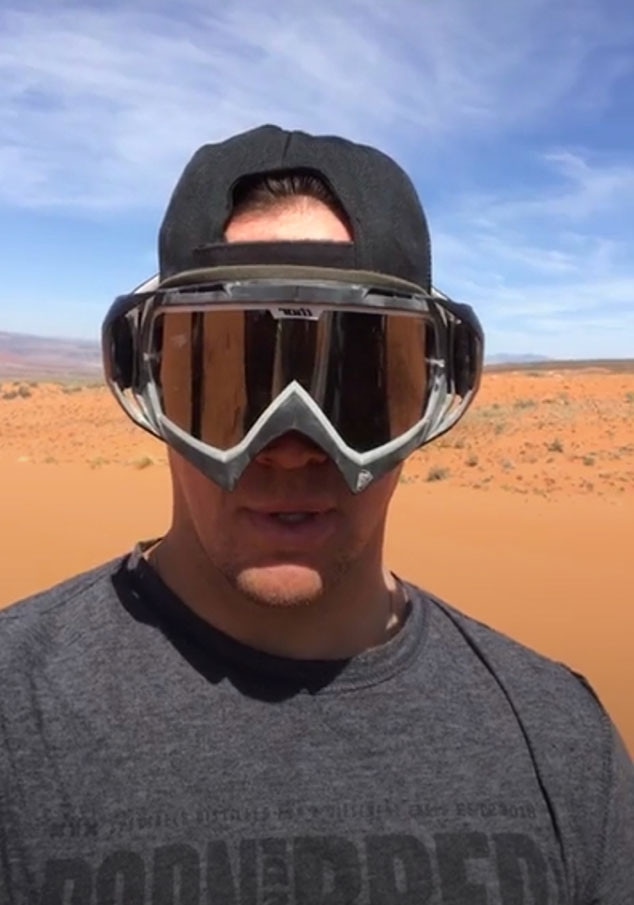 Instagram
It looks like one of Channing Tatum's birthday wishes this year was privacy. So, he headed to "the middle of nowhere" with his pals. 
The star, who turned 38 years old on Thursday, tuned fans into his private birthday festivities this year when he went live on Instagram from the "middle of nowhere" to share some of his and his friends' shenanigans. 
From the looks of it, the group was having fun in the sun, driving dune buggies and drinking beer somewhere possibly near Las Vegas, where he was photographed two days earlier. 
"Just want to say happy birthday to the world—to myself...I don't know," Tatum playfully said into the camera. "It's my birthday."
Matt Baron/REX/Shutterstock
The actor has been going about his life as usual since he and ex Jenna Dewan announced their split after nearly nine years of marriage at the start of this month. Tatum stepped out on the red carpet for the first time since the announcement on Tuesday in Las Vegas to promote his latest animated movie, Smallfoot, at CinemaCon 2018. 
A few days prior, the actor was photographed with The Bachelor's Arie Luyendyk Jr. at the Honda Indy Grand Prix of Alabama.
"Crazy fast couple laps in the rain!!" the star wrote on Instagram afterward. "Thanks @ariejr! And what an incredibly beautiful track Mr. Barber. Can't wait to come back here and rip some hot laps."
It looks like Tatum had some well-deserved fun all week long. Happy Birthday, Channing!