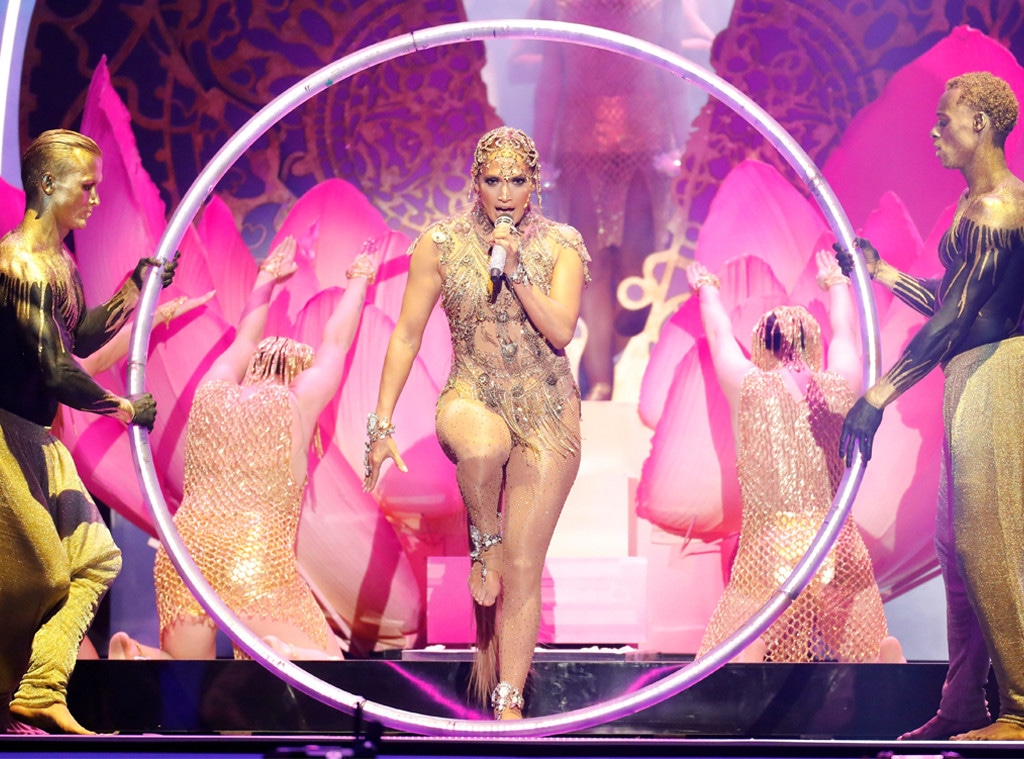 Eric Jamison/Invision/AP/REX/Shutterstock
Only Jennifer Lopez can do what she does! 
The singer not only premiered her new song "El Anillo" on the 2018 Billboard Latin Music Award stage, but she also gave a killer performance as fans listened to the new track for the first time.
Fresh off the heels of her performance at the Time 100 Gala in New York, tonight, the 48-year-old star showed us her empress side. 
On Wednesday, the singer took to social media to announce that there was new music coming and at the same time she premiered the cover art for "El Anillo."
Lopez was dripping head to toe in diamonds and a nude mini-dress. She walked the red carpet alongside boyfriend Alex Rodriguez. 
The World of Dance judge recently held a launch event in Las Vegas, debuting her makeup collection with Inglot Cosmetics to press with the help of her friend and makeup artist Scott Barnes.
"I know that there's a trend to do very heavy makeup…but, like, you're not doing that," J.Lo said to the crowd. "People want to see your natural beauty shine through. For me that's the most important thing: You don't see makeup coming at you, but you see a beautiful girl coming at you. Enhance me. Don't make me look like I'm wearing a mask, so if people come up to me, they go: 'Look at all that makeup she has on. She must look like crap when she wakes up.' That's not the desired effect."