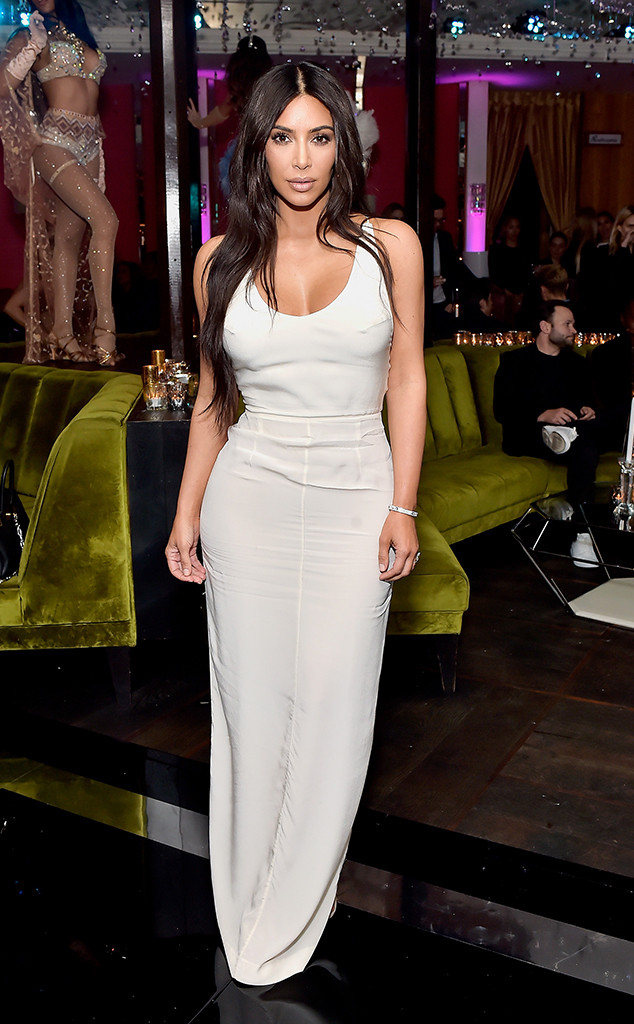 Stefanie Keenan/Getty Images for Lorraine Schwartz
It's time to find out what's inside the box!
As the countdown continues for the launch of KKW Body, Kim Kardashian is teasing her fans and followers with NSFW ads, nude photos and other surprises.
Wednesday evening was no different as the Keeping Up With the Kardashians star revealed the official bottle for her new fragrance available April 30.
"Alright guys, I want to show you my bottle for KKW Body," she shared before the big reveal. "So this is not the press box you guys, this is the regular box. I didn't do press boxes because I wanted everyone to get this amazing box."
Kim continued, "I thought it was such a cool box within itself that the bottle is on a statue pedestal. Like a statue in a museum."