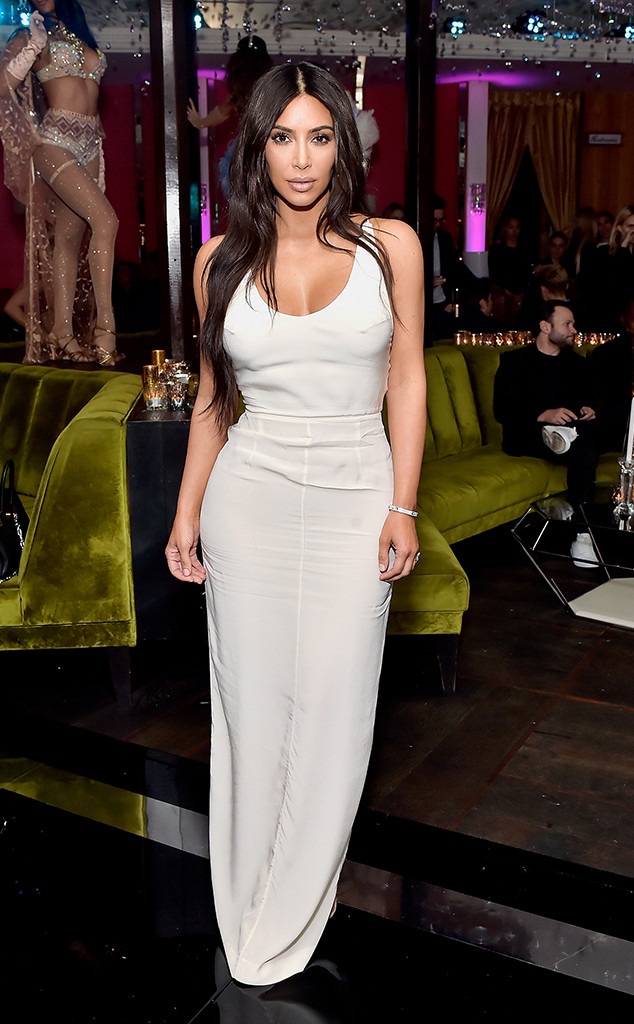 Stefanie Keenan/Getty Images for Lorraine Schwartz
It's time to find out what's inside the box!
As the countdown continues for the launch of KKW Body, Kim Kardashian is teasing her fans and followers with NSFW ads, nude photos and other surprises.
Wednesday evening was no different as the Keeping Up With the Kardashians star revealed the official bottle for her new fragrance available April 30.
"Alright guys, I want to show you my bottle for KKW Body," she shared before the big reveal. "So this is not the press box you guys, this is the regular box. I didn't do press boxes because I wanted everyone to get this amazing box."
Kim continued, "I thought it was such a cool box within itself that the bottle is on a statue pedestal. Like a statue in a museum."
The final look was in fact a nude body mold sculpture wrapped in a black box with a KKW label.
"The next fragrance I have coming out in May, KKW Body, is so amazing," Kim recently told Business of Fashion. "It is a sculpture, basically, of my body. It's really cool. The scent is so good, I'm so proud of it. It smells to me like what I would think golden smells like, even though that's a color and something that's just luminous."
Kim's first trio of KKW Fragrances launched last November and sold out in less than a week. Will her new items be just as popular? Stay tuned!