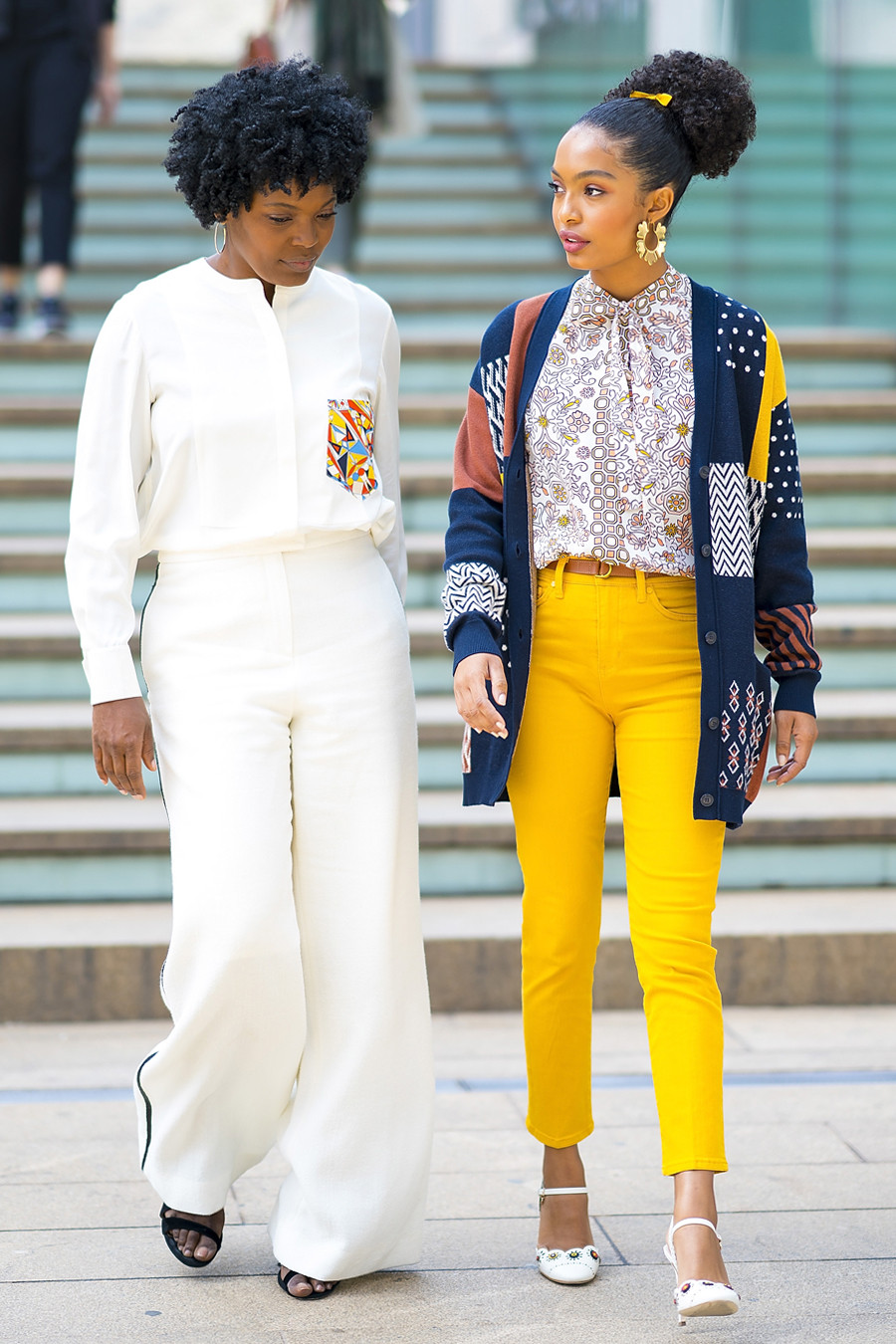 Gotham/Getty Images
Yara Shahidi and her mother, Keri Shahidi, are a different kind of power couple.
Today, the Black-ish actress hit the stage with Tory Burch at the "Embrace Ambition Summit: Confronting Stereotypes and Creating New Norms," held by the Tory Burch Foundation, to promote her voting initiative, Eighteenx18. And, of course, her mom was there to cheer her on.
After the event, the behind-the-scenes momager reappeared with her Harvard-bound daughter, wearing head-to-toe Tory Burch, and it was amazing.
The Grown-ish actress wore the Kia Bow Blouse, a graphic cardigan, bright yellow pants and white pumps. Then, she added a yellow hair bow, thick gold hoops and magenta-toned lipstick. All together, the style is attention-grabbing with its brilliant shades and geometric patterns. She looks buttoned-up and sophisticated, yet also age-appropriate.