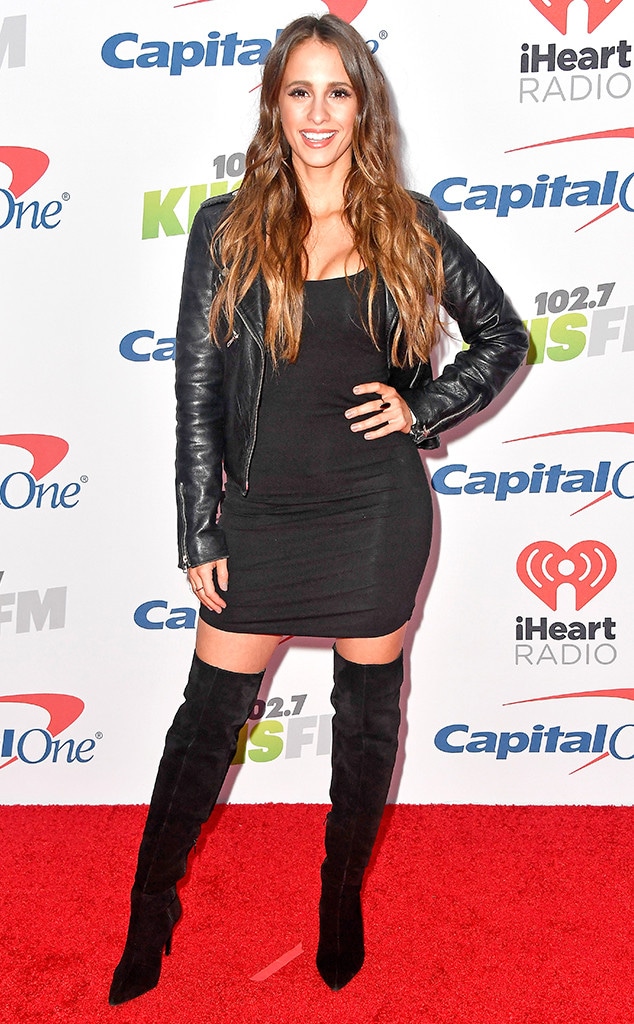 Frazer Harrison/Getty Images
Vanessa Grimaldi is ready for another chance at love—away from the cameras.
E! News can confirm The Bachelor star has a new boyfriend from Montreal. And while she's not ready to reveal his identity just yet, the pair has quietly developed a special relationship.
"Vanessa needed a normal, down to earth person that isn't caught up in the limelight. He's really that person," a source shared with E! News. "He has a degree in neuroscience, focusing in the medical field and has also served in the army. He has a super close-knit family with just all around good values."
Vanessa herself confirmed that she has a new man in her life while appearing on iHeartRadio's podcast Help! I Suck at Dating with fellow Bachelor Nation member Dean Unglert.
"I always wanted to find someone…who's gonna be a great father, someone who's gonna be a great husband, someone who's family-oriented," the founder of No Better You shared on the newest episode available now. "I wanted all those things, but the people that I was dating either had some of it but they didn't have all of it."
Vanessa added, "I don't care if you have a million followers. I don't care. I'd rather you not have Instagram. I'd rather you not know I was ever on the show."
E! News has also learned the pair was set up by Vanessa's close friend and publicist Lori Krebs who has proven to be quite the matchmaker after setting up fellow clients Danielle Maltby and Paulie Calafiore.
As the couple continues getting to know each other, our insider says the pair is enjoying the little things in life together. In other words, lavish Bachelor style dates and trips are not necessary by any means.
"They're both light hearted, fun loving, incredibly down to each people that enjoy doing normal things like spending time with family and friends, traveling and just laughing together over silly things," an insider shared. "They are so similar and truly bring the best out of each other."