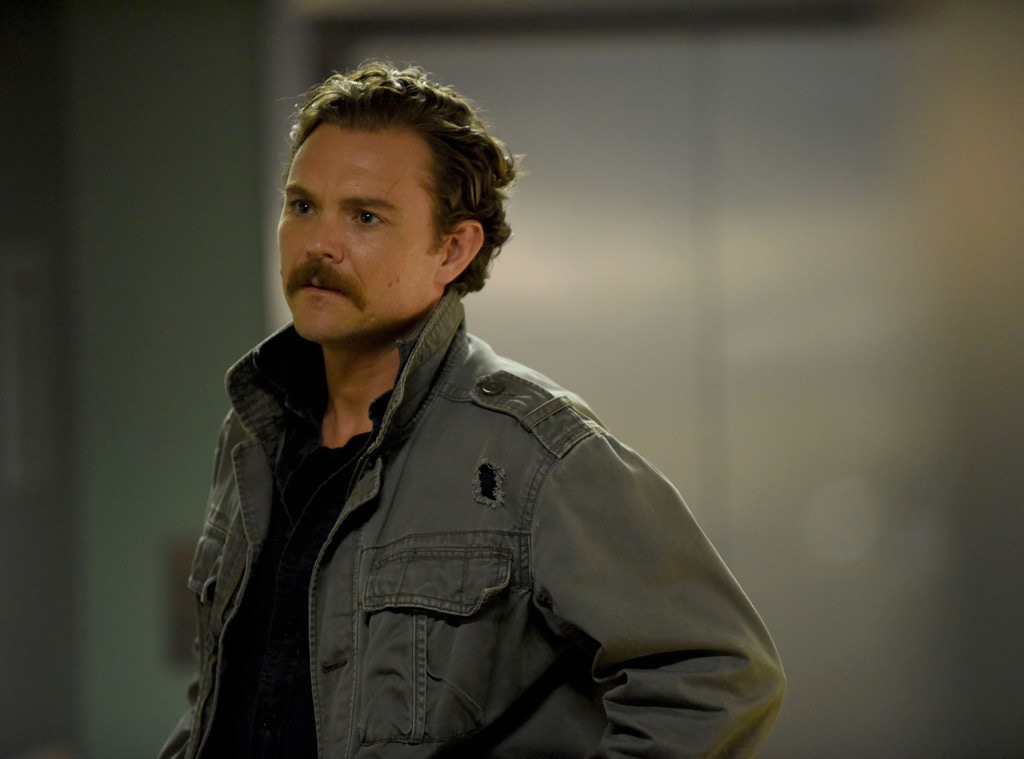 Fox
The drama behind the scenes of Lethal Weapon is beginning to overshadow the cases Riggs and Murtaugh solve on a weekly basis.
Clayne Crawford, who stars as Murtaugh in Fox's reboot of the film franchise, has taken to Instagram to apologize for two incidents that occurred on the set that resulted on the actor being "reprimanded twice" during the show's second season. The lengthy admission comes after multiple reports that the network and Warner Bros. Television (who produces the procedural) were considering canceling the series outright or, at the very least, recasting the role.
"As you can imagine, yesterday's headlines were incredibly distressing," Crawford's message begins. "It is true that I have been reprimanded twice during the past two seasons of Lethal Weapon."
As Crawford explains it, the first incident occurred in October when he "reacted with anger over working conditions that did not feel safe or conducive to good work under the leadership of a guest director and assistant director, who, in turn, were angry" with his response. Crawford says he met with HR and, as a result, completed studio appointed therapy, while also donating a "sizable" portion of his paycheck with one of the parties involved, "per the instruction of the studio."
His second reprimand came just a few weeks ago, he says, during the episode he was directing. "An actor on set felt unsafe because a piece of shrapnel from an effect hit him," he continues. "It was an unfortunate event that happened in spite of all precautions and procedures being followed. I take responsibility for the incident, because I was in charge of the set."
Crawford goes on to apologize if his "passion for doing good work has ever made anyone feel less than comfortable on set or feel less than celebrated for their efforts," while apologizing to "all the crew and cast for any negative attention Lethal Weapon is receiving because of these incidents."
Deadline broke the news that Crawford's behavior had reached a point that other actors, as well as crew members, had begun to feel uncomfortable with him being on set, prompting the idea of recasting the role to be explored as means of keeping the series alive.
Lethal Weapon also stars Damon Wayans, Keesha Sharp, Kevin Rahm, Jordana Brewster, Johnathan Fernandez, Chandler Kinney, Dante Brown and Michelle Mitchenor. New episodes air Tuesdays at 8 p.m. on Fox.