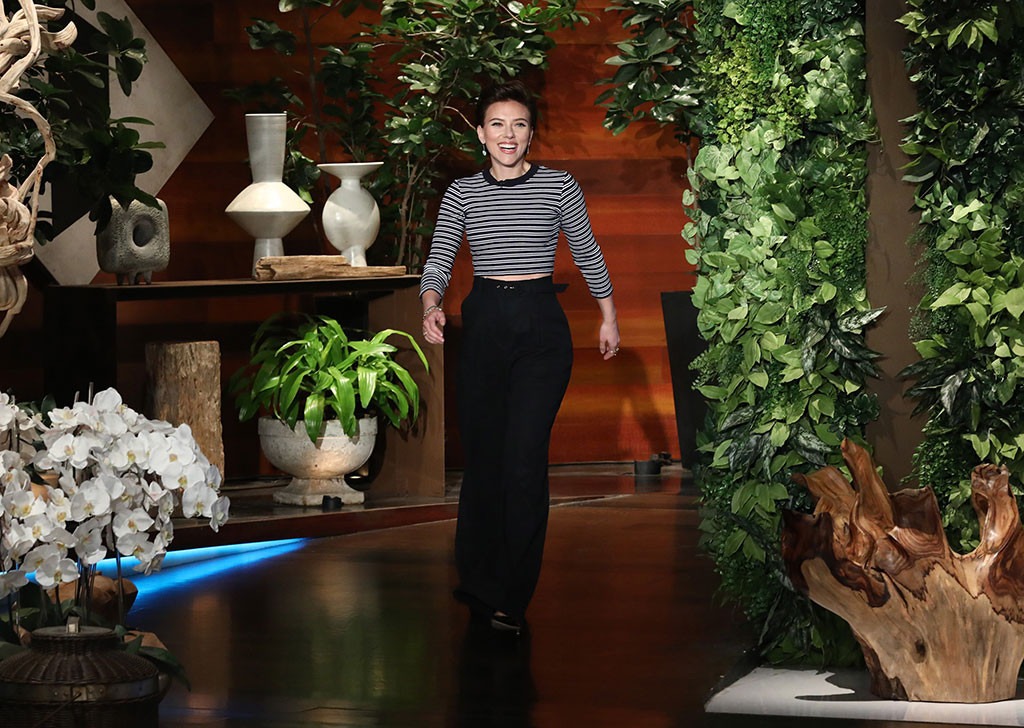 Michael Rozman/Warner Bros.
Did Ellen DeGeneres just break up Scarlett Johansson and Colin Jost with a single photo? 
Well, ok, no, but a split wasn't entirely off the table when the Avengers star laid eyes on a throwback photo of her SNL beau with fellow comedian John Mulaney. One word: beard. 
"I thought that was a disguise, but that's really what he looked like...had you seen that?" DeGeneres asked the star. 
"I mean—I can't unsee it now," she quipped back. 
"Have I just broken y'all up?" the host continued. 
"I can't say that that's an image that I'll ever forget," Johansson retorted. 
It wasn't long before a photo of Jost today was back on the screen behind the women. 
"That's how I like to remember him," the actress joked. "That's how I'll always remember him by now that we're broken up."
All kidding aside, it sounds like she's smitten with Jost nearly a year after they were first romantically linked last spring. 
When DeGeneres teased her with questions about "Weekend Update," she couldn't lie about her favorite anchor. 
"It's hard to pick [between Jost and Michael Che. No, it's not that hard to pick," she joked. "I guess I'm a Colin fan, I have to say."
However, that was before she saw that photo of his beard.