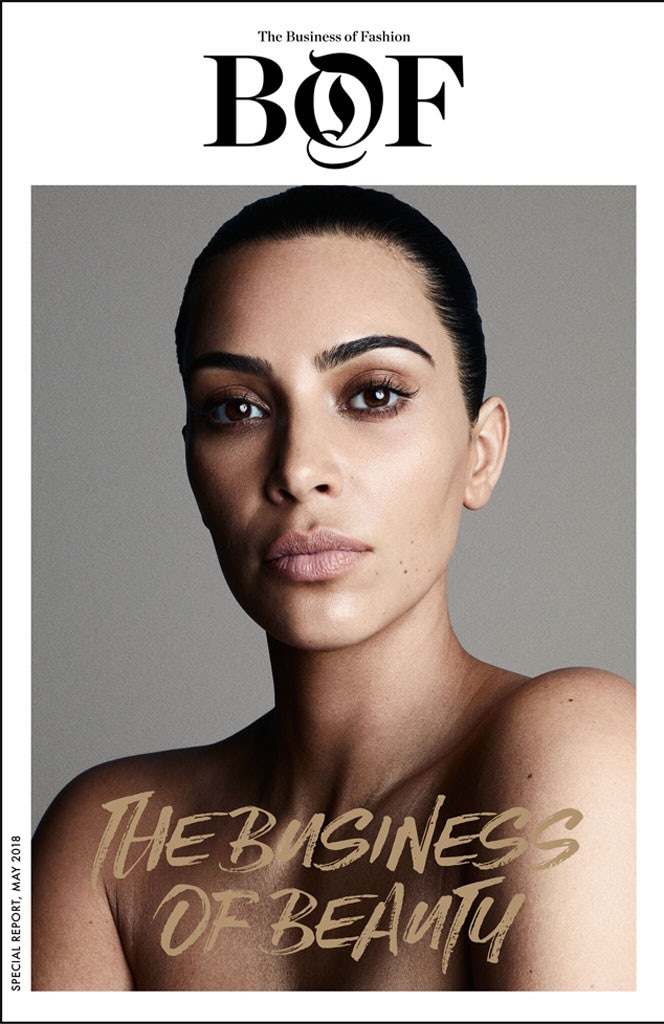 Ben Hassett for BoF
Seven strangers picked to live in a house with... Kim Kardashian?! 
That was almost the case, had the E! reality TV star and business mogul's first plan to get famous come to fruition. Kim is featured in Business of Fashion's May 2018 issue, where she reflected on life before Keeping Up With the Kardashians and her meteoric rise to global superstardom. 
While working for dad Robert Kardashian and without a career or college degree, Kim hatched a plan to apply for the cast of MTV's The Real World, a wildly popular reality show that placed young adults in a new city together. She recalled,"And I would say to my best friend's dad who was a manager, 'You should be my manager! and when we're 18 I'm going to send a tape into The Real World because I have to be on a reality show.'"
She continued, "Like that's it! It clicked. This is what I want to do. And then the producers that produced The Real World produced my show, so it kind of all came full circle."
Of course, Kim's journey brought her to KUWTK and the rest, as they say, is history. But even more than a decade after her family first invited cameras into their home, Kardashian still has her doubts.
"There's times when I definitely feel overwhelmed," she told the mag. "People assume that everything is so public, and that you put everything on the show, and that you're not really entitled to have anything secret or to yourself."
And despite embracing her not-so conventional past, Kim has this to say about being considered an "influencer." 
"People said that about me all the time. And what do you do when you're just famous for being famous? Well okay, I'm here, does it matter? That title just was stupid to me — always. If they are famous for being famous they're still important; people are still taking their advice; people are still paying attention to them whether they are speaking about fashion or beauty or activism. They're very important," she said. 
It's estimated that Kim can earn $500,000 from a single sponsored Instagram post, and her KKW Beauty line could turn over $100 million in revenue within its first year. So where does she get her business savvy? Kanye West, but of course. 
Kim said she learned the importance of knowing her brand's worth from the rapper, saying that when "so many different companies wanted to buy his Yeezy brand," he continued to turn them down. 
She explained, And I thought at the time, 'Wow, they're offering you a lot of money, are you sure you don't want to take that deal?' And he was like, 'Absolutely not, it's not about that, it's about having something that is 100 percent me."
"Now I feel like I'm in that position that he's in, where I like having all of my business, even if it's 10 times more work," Kim assured. "I'd rather put work in, and know that, okay, that's all mine." 
Check out both of Kim's Business of Fashion issues on newsstands April 30.