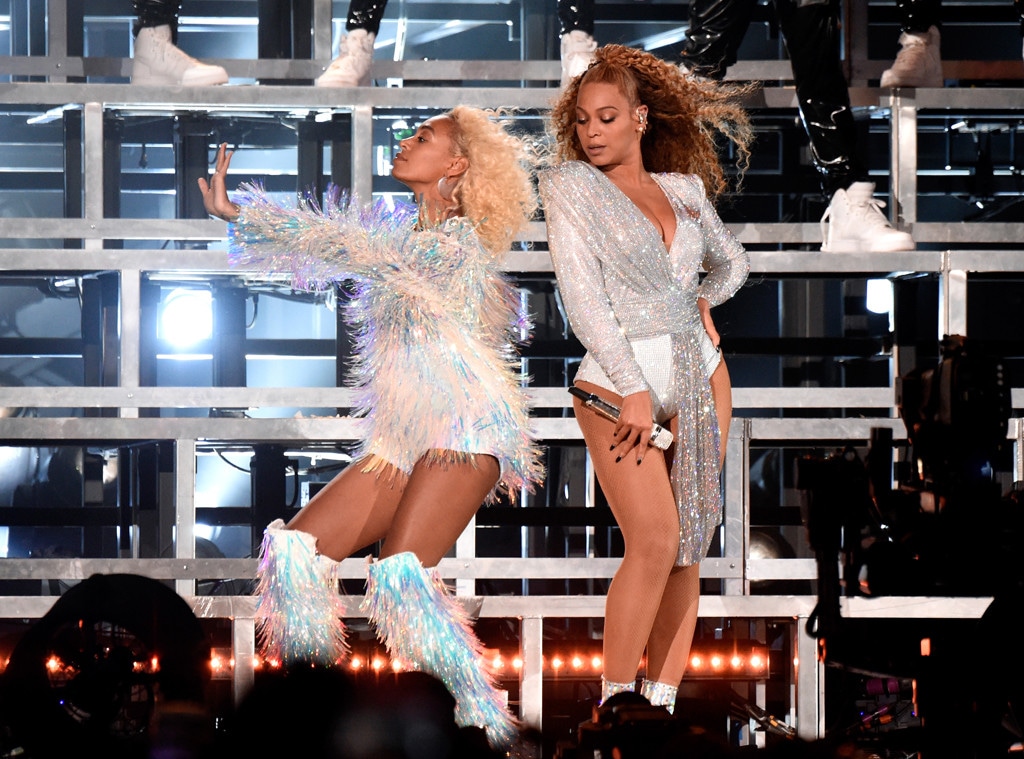 Kevin Mazur/Getty Images for Coachella
Beyoncé and Solange took a tumble while on stage together at Coachella over the weekend.
On Saturday, the superstar "Formation" singer returned to the Coachella stage for the second weekend in a row. During her set, Bey was joined on stage by a number of artists, including husband Jay-Z, as well as J Balvin. She also had a Destiny's Child reunion once again with Michelle Williams and Kelly Rowland.
But it's Bey's performance with sister Solange that has everyone buzzing! The duo was dancing to "Get Me Bodied" when Beyoncé attempted to pick up Solange, but the lift didn't go quite as planned.
Video footage captured by Twitter user Aggi Ashagre (@agerenesh) shows the duo falling on the stage together after the lift attempt. But the duo flawlessly turned the fall into a part of their dance, and after they hit the ground they kicked their feet up into the air.
They then laughed it off as they stood up and returned to their performance without missing a beat.
Take a look at the video above to see Beyoncé and Solange take a tumble!
What was your favorite moment from Bey's Coachella performances? Sound off in the comments!