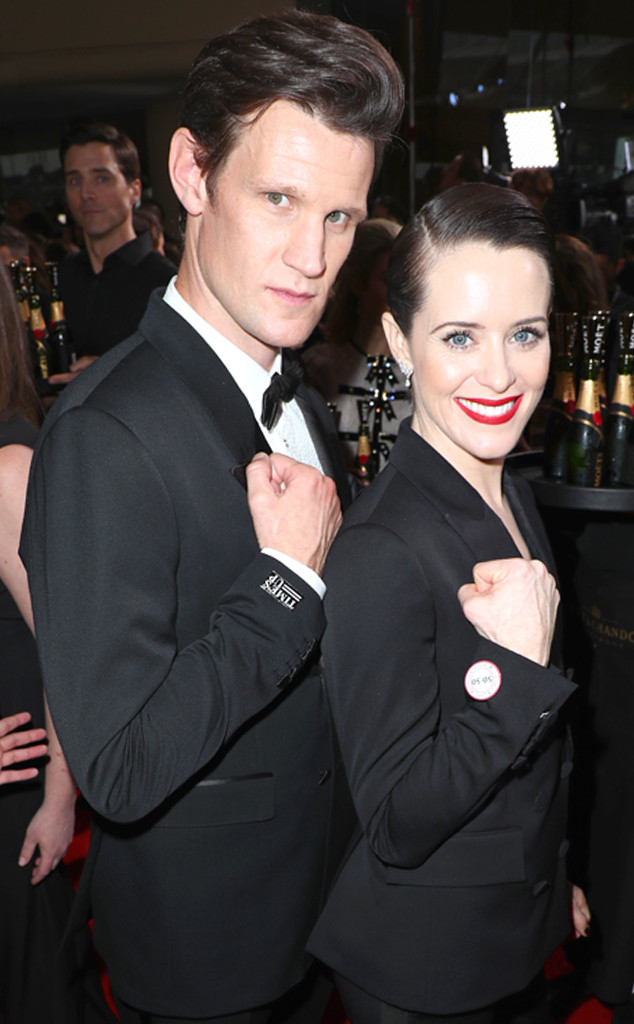 Joe Scarnici/Getty Images for Moet & Chandon
He's got her back!
Matt Smith, who plays Prince Philip in season one and two of Netflix's The Crown, is breaking his silence and speaking out in support of his co-star Claire Foy, who stars as Queen Elizabeth II, after it emerged that the lead actress was getting paid less than him.
At the world premiere of his upcoming film Mapplethorpe, Smith talked to about the The Hollywood Reporter about the headline-making pay disparity and made sure to publicly back the British actress.
"Claire is one of my best friends, and I believe that we should be paid equally and fairly and there should be equality for all," he said to the outlet. "I support her completely, and I'm pleased that it was resolved and they made amends for it because that what's needed to happen.Going forward, I think we should all bear in mind that we need to strive to make this better and a more even playing field for everyone involved — but not just in our industry, in all industries."
It is unclear what Smith's remark of "made amends" means, as Netflix has not put out a statement on the matter.
E! News has reached out to Netflix for comment.