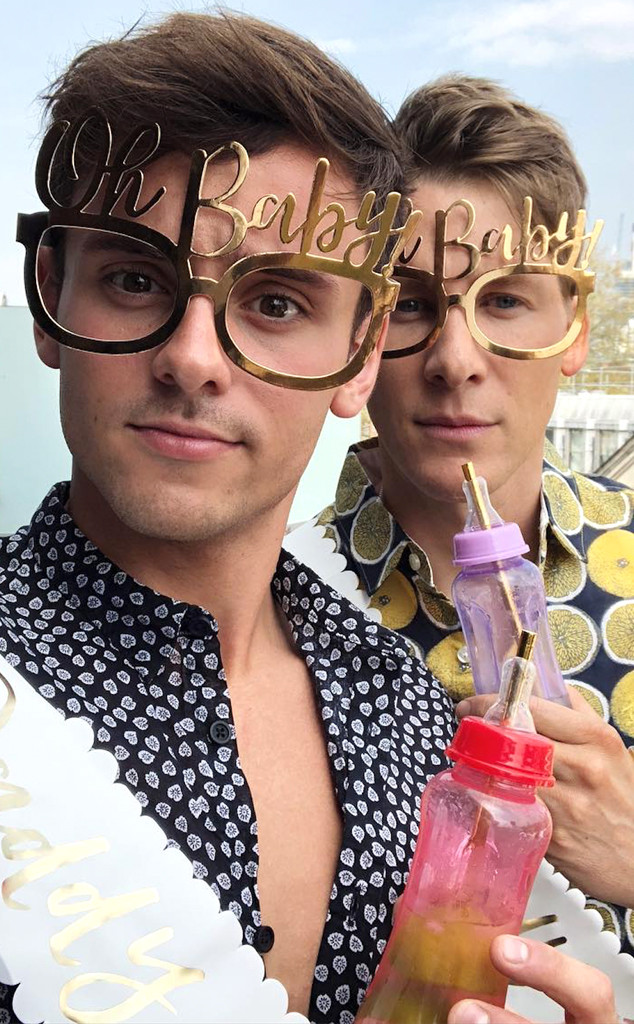 Tom Daley/Instagram
Milk filmmaker Dustin Lance Black and the British Olympian Tom Daley are celebrating the arrival of their first child with a fun-filled baby shower in London.
The 23-year-old diver and the 43-year-old movie man had a surprise baby shower with friends and family in London on Saturday.
Daley gave fans a peek inside the shower on his Instagram Stories including a selfie with Lance while the two donned matching pairs of "Oh Baby" glasses and rocked some "Daddy to be" sashes. Both carried baby bottles and opted for shirts with funky prints on them.
Daley also posted an Instagram of the soon-to-be dads with the caption, "Surprise shower."
The party included colorful treats, games, sparkles and various drinks for guests.