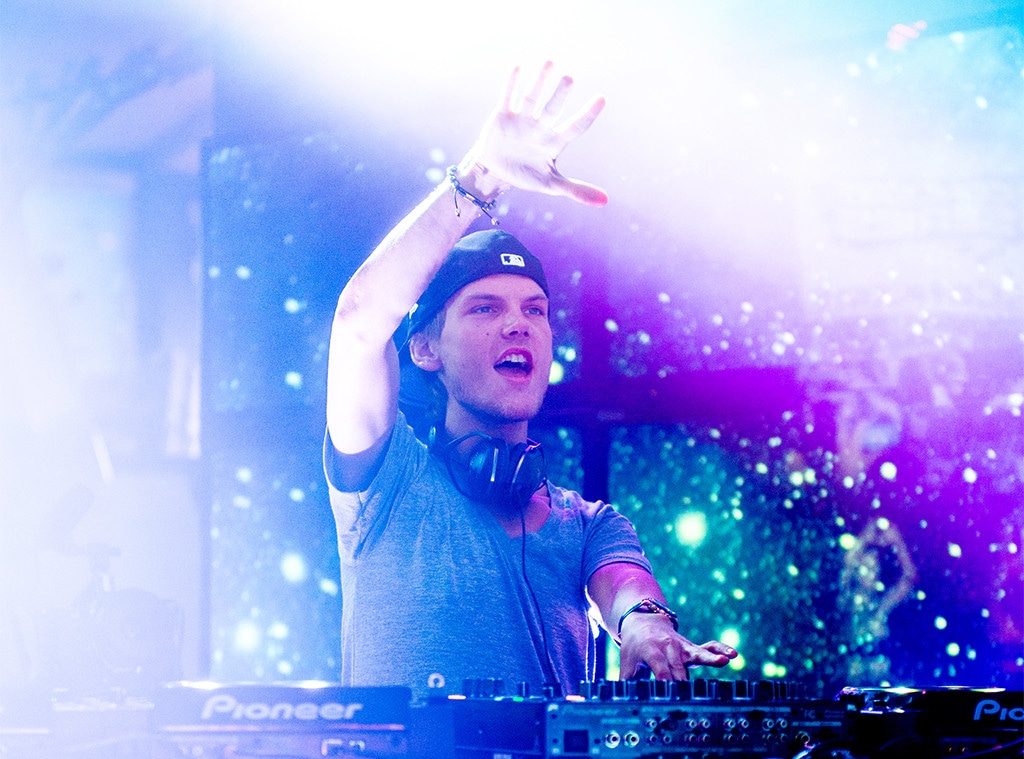 Mike Pont/WireImage
The world has lost a musician whose beats always got the party started. 
Tim Bergling, more commonly known publicly as Avicii, has died at the age of 28 years old, his rep confirmed to E! News on Friday. 
"It is with profound sorrow that we announce the loss of Tim Bergling, also known as Avicii," the statement read. "He was found dead in Muscat, Oman this Friday afternoon local time, April 20th. The family is devastated and we ask everyone to please respect their need for privacy in this difficult time. No further statements will be given."
While the Swedish DJ's cause of death is currently unconfirmed, the industry and his beloved fans are mourning his sudden and unexpected loss today with outpourings of love on social media. 
"Devastating news about Avicii, a beautiful soul, passionate and extremely talented with so much more to do. My heart goes out to his family. God bless you Tim," fellow DJ Calvin Harris tweeted in response to the news. 
"My sincerest and most heartfelt condolences to the friends, fans and families of @Avicii :( Banter aside, nobody can deny what he has accomplished and done for modern dance music and im very proud of him," DJ deadmau5 wrote to his followers. "I would have enjoyed nothing more than ripping into Avicii well into and beyond our 60's. taken away from us far too young. I know he's at peace somewhere up there getting the last laugh that i spelled his name right this time."
Tragically gone too soon, the Grammy-nominated star's library of hits will live on forever. As a DJ and producer, Avicii's beats, mixes and partnerships with fellow musicians have topped the charts ever since he burst onto the mainstream scene with "Levels" in 2011. 
Here's a look back at some of his unforgettable collaborations:
"Wake Me Up"
His iconic track with Aloe Blacc in 2013 became an instant hit, reaching the fourth position on the Billboard Hot 100 chat and going six times platinum. 
"Hey Brother"
The DJ's 2013 track with Dan Tyminski became such a recognizable hit that it was used in a 2016 Coca-Cola commercial. 
With vocals by Audra Mae, Avicii's popular hit has since been played on YouTube more than 200 million times. 
"Waiting for Love"
The lead single from Avicii's second and final studio album, Stories, featured vocal from Cherry Ghost lead singer  Simon Aldred and went seven times platinum in his native Sweden. 
"Lonely Together"
The track featuring Rita Ora is the second single off of his newly released EP, Avīci (01), which earned the late star a Billboard Music Award nomination for Top Dance/Electronic Album.
Our condolences go out to Avicii's family and friends at this difficult time.