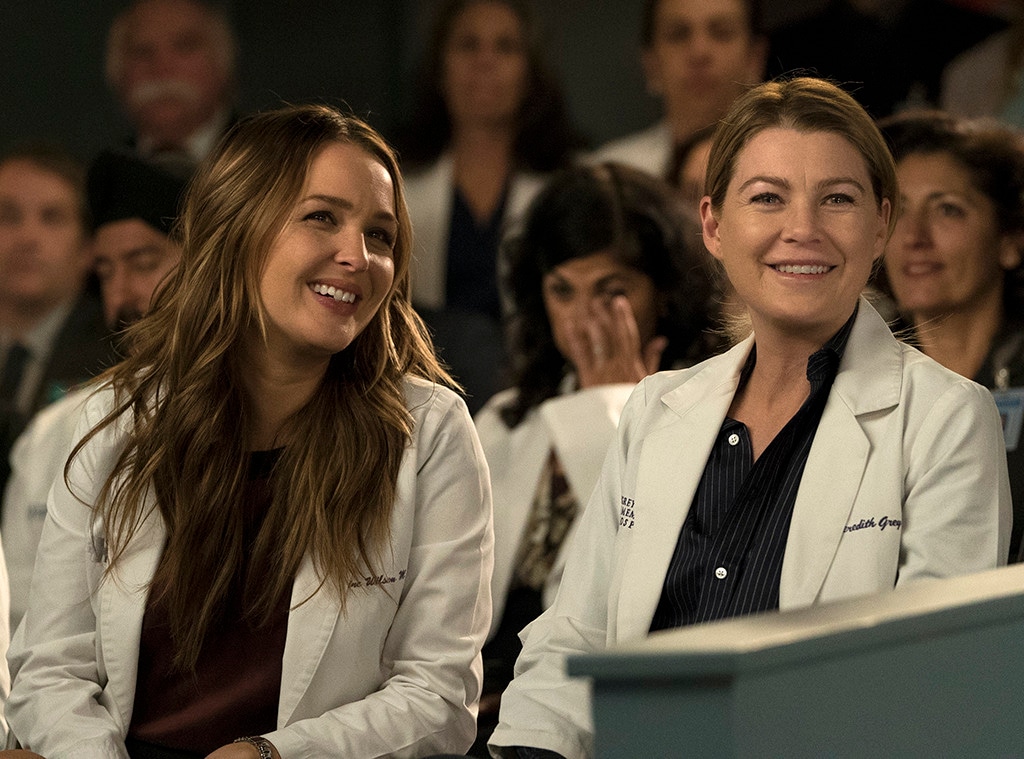 ABC
Ok so we're not going to ask Grey's Anatomy to get its doctors high every week. We would never ask for that. 
But like...that was so much fun. Maggie deciding she didn't need her neck anymore? And then just listing cheeses? What a gift. 
And then we had Alex making so much fun of new adopted dad Owen and attempting to wrap up a teddy bear like a baby, while Andrew laid on the hospital floor and cried over his girlfriend and Katherine and Jackson tried to have a very serious family conversation. The completely sober Meredith later walked in to find Bailey and April doing something we can best describe as playing nose kazoos, all thanks to Arizona's patients accidentally making cookies with pot peanut butter. 
Some people came to important realizations in their stoned states (like Arizona realizing she missed Callie). Others were just simply very stoned. One intern got fired when he endangered a patient and then injured himself after he didn't disclose that he, too, ate Arizona's lesbian gratitude cookies, but otherwise most of the doctors got through their highs without incident, save for the virtual liver that Maggie thinks she lost. 
All of the fun was a bit tainted, though, by the revelation of what exactly created the need for the NDA that Jackson had voided last week, and you can guess exactly what's going on if you've been paying attention to the news for the past six months. 
Harper Avery was a sexual harrasser, and Katherine found herself helping to cover it up by paying the women off and getting them to sign agreements. That's why Ellis Grey had to take Marie Cirrone off of her Harper Avery Award-winning research, and that's why Meredith is now staring at that glass trophy with a little less pride than she used have over it. 
Before Jackson and Katherine could get ahead of the story, it was already on the news, which is bad news for this Harper Avery-owned hospital. 
Now, while that is some bad and realistic and heartbreaking news, we are going to return momentarily to the weed cookies and wonder: which stoned doctor was the best at being stoned? 
We're partial to Maggie and April, but it was also extremely nice to see Comedy Alex after so many years of Sad Alex. Mozzarella. 
Grey's Anatomy airs Thursdays at 8 p.m. on ABC.