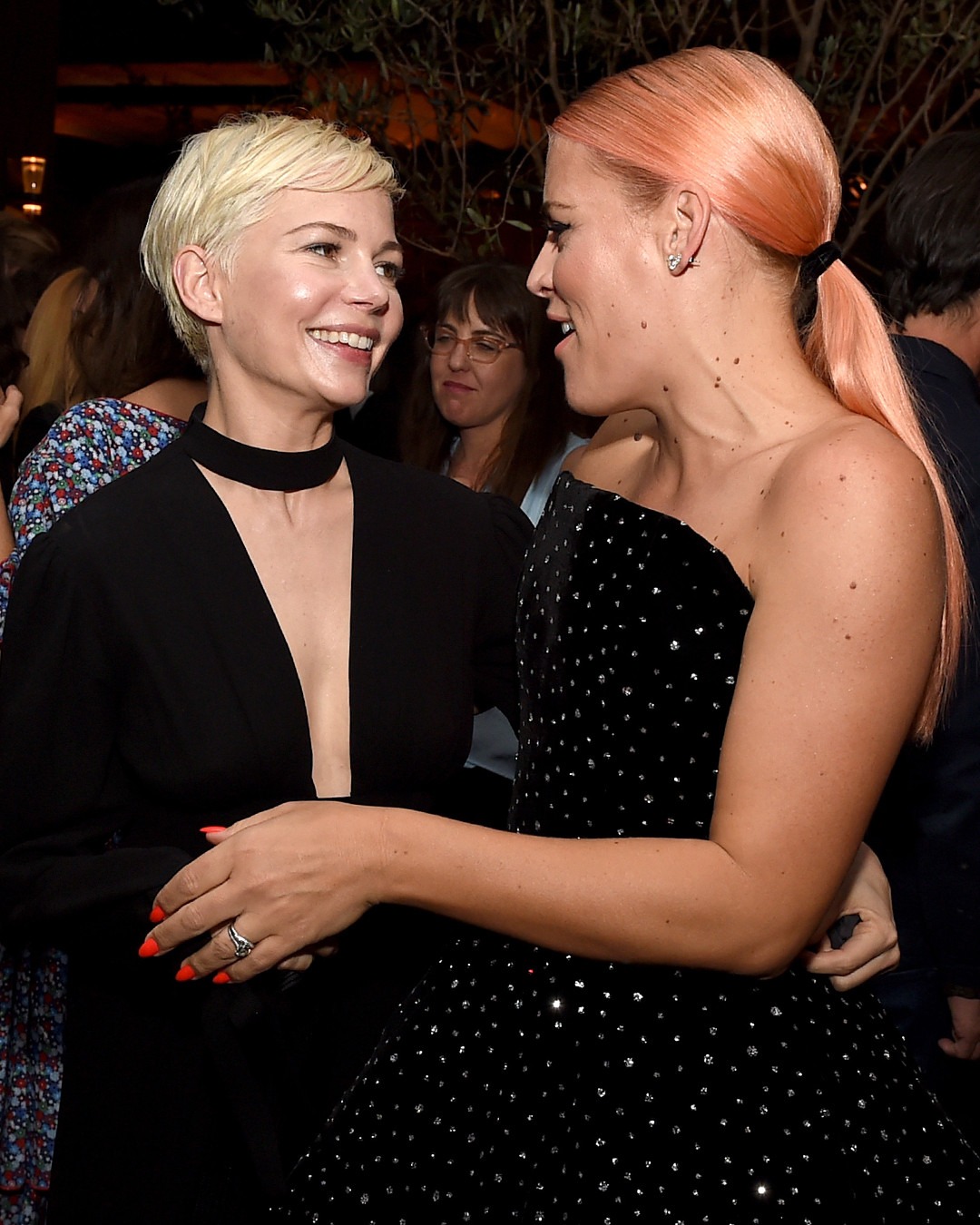 Getty Images
It was a fashion two-fer! 
What's better than one major red carpet look? Two stunning ensembles worn by best friends. Michelle Williams walked the red carpet with BEF Busy Philipps at the I Feel Pretty premiere this week, wearing a black Louis Vuitton dress with a plunging neckline. While it was an ever-so-chic look, it was comparatively subdued next to Busy's sparkling strapless Christian Siriano gown and vibrant hair and nails. Michelle's frock was complementary, never taking away attention from Busy but also coordinated perfectly for photo ops. It created a clean, modern juxtaposition to a super-feminine look. Attention all stars: This is how you do red carpet couple style!
The dynamic duo wasn't the only great moment in the week in fashion. To see the best dressed stars, keep scrolling. And don't forget to vote for your favorite look below!
Best Dressed of the Week: 4/20